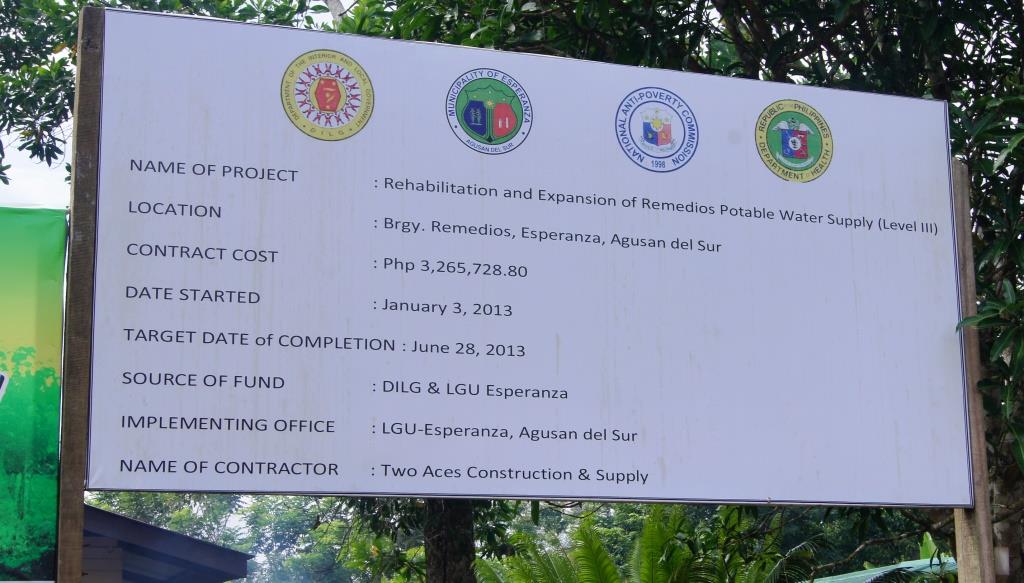 Esperanza, Agusan del Sur— At least 307 households comprising 1,639 individuals in Barangay Remedios in the municipality benefited from the water project under the SAgana at LIgtas Na TUBIG para sa Lahat (SALINTUBIG) program of the Department of the Interior and Local Government (DILG). Ten (10) months after the project completion and turn-over to the barangay, the project continues to provide clean and potable water to the barangay.


"We are happy that the waterless barangays in Agusan del Sur have decreased, but more than that, we have greater joy in witnessing how this project addresses social and health needs of the community," DILG Regional Director Lilibeth A. Famacion said.


The residents' anxiety of contracting diarrhea and other water-borne diseases from drinking water in the river has also been addressed because they trust the water source. Households chores become easier and lighter for women as they do not have to walk for kilometers to fetch water for drinking, cooking and washing. "We do not go to Ojot River to was our clothes and beddings anymore," said Gemma O. Andoy, a mother and project beneficiary. "We now have clean water in our own backyard," she added.


For Maria Luisa A. Mondejar, elementary school teacher-in-charge, the project has also improved cleanliness, hygiene and health seeking behavior of the barangay residents especially to those members of the indigenous peoples' community. In addition, "pupils also now have ample time to study and play because they no longer have to walk for hours just to fetch water for drinking, cooking and washing," teacher Mondejar said.


The water system is managed by the Barangay Water Association—Remendios Water  System Association (REWASA). Though the water system is sufficient to meet the demands of the consumers, they are facing some challenges to effectively sustain the operation of the water system. Milagros Mondejar, REWASA head, aspires that the organization board members will be capacitated in handling water issues and concerns.


Also because of the project, beneficiaries have been encouraged to cooperate in barangay projects, participate in the maintenance and protection of the water system facility and religiously pay their monthly water bills.


The DILG 13 is providing technical assistance in continuous and effective operation of locally-managed water system in the entire region. (LGOO II Bryan F. Edulzura, with reports from LGOO V Shiela Jaramillo)
Details

Published: 12 August 2014