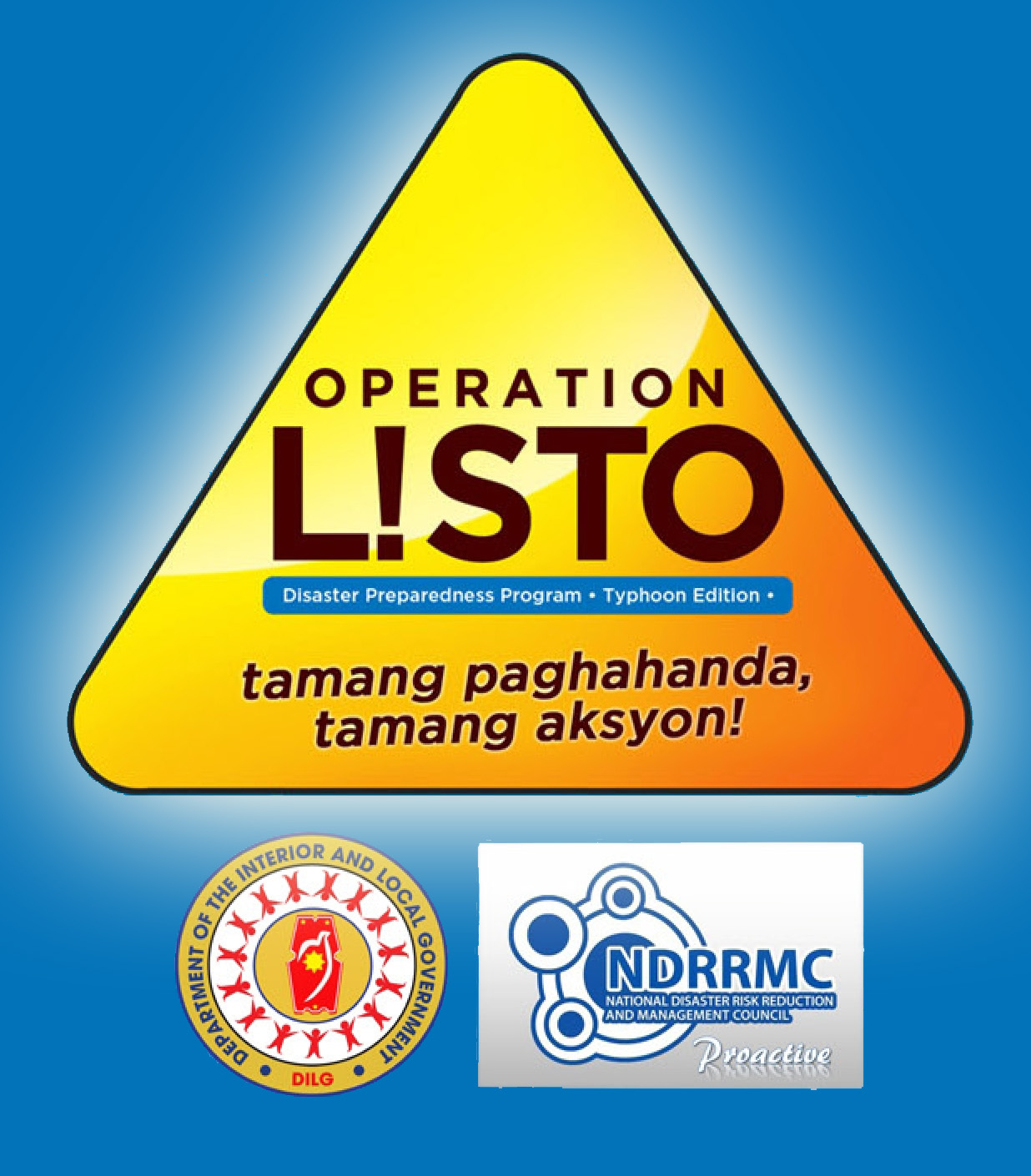 By: Bryan F. Edulzura
Butuan City – The Department of the Interior and Local Government (DILG) Region XIII and the Local Government Academy (LGA) will conduct a "Regional Launching and Orientation on Operation Listo: TamangPaghahanda, TamangAksyon" on January 29, 2015in this city.

Operation Listo is DILG's response to the continuing threat of natural disasters that confront LGUs.   "With the advent of Climate Change, we do not want to "Miss Again" our disaster preparedness efforts,  just like what happen to Yolanda in 2013". "While we are already armed with information on lessons learned from Typhoon Sendong and Pablo in 2011 and 2012 respectively,Yolanda left with thousands of casualties.""We do not want it to happen again, ever", DILG 13 Regional Director Lilibeth A. Famacion, said. 

In an interview with DILG Regional Disaster Risk Reduction Focal Person, Ray Gregory Jaranilla, he said that Operation Listo articulates setsofrelevant interventionsfor disasterpreparedness aimedto create enabling environment for local government unitstofurther developtheir capacitiestowards mitigatingthe adverse impactsofdisastersandclimatechange.Theseinitiativesareofferedintheformofskills-building, technical  support, policies and training for  all  LGUs to be  at  the  forefront  of the community's initiatives toadapt, mitigaterisks, prepare andrecoverfromdisasters.

The initiatives are consolidated in Operation Listo Manual.  The manual containschecklist of early preparations for local chief executive and other key personnel in the LGU that will help determine the readiness of LGU in times of disaster. It will also assist them in the formulation of their respective disaster preparedness plans.

The participants of the launching and orientation are key personnel from the DILG, Philippine National Police (PNP) and Bureau of Fire Protection (BFP) as well as officials from the selected member agencies of the Regional Disaster Risk Reduction and Management Council (RDRRMC) Region XIII.

After the regional launching, the Department will conduct the remaining components of the program such as Provincial Convergence Action Planning, the Disaster Preparedness Dialogue and YouthDRRMBoree until May, this year.
Details

Published: 21 January 2015