By : LGOO V Marilou Autor – Salado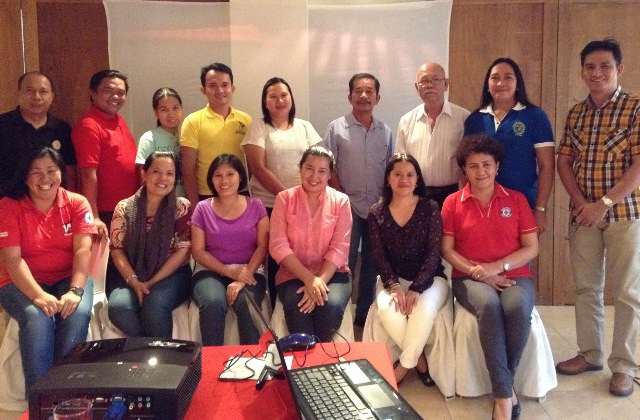 BUTUAN CITY – The Department of the Interior and Local Government – Caraga Region (DILG 13) initiated a collaborative meeting of its Multi-Stakeholders Advisory Council (MSAC) members and Civil Society Organizations concerned on DRR/CCA activities was held on March 20, 2015 at Almont City Hotel.

The MSAC is the advisory body of DILG's Local Governance Regional Resource Center (LGRRC)—its knowledge hub on local governance and special thematic areas. It is composed of National Government Agencies, Non-Government Organizations and academic institutions and is dynamically extending its network for collaborators and partners in development work in the field of local governance.

With the stalwart support of Director Lilibeth A. Famacion, the meeting was initiated through the DILG 13 - LGRRC as a pro-active strategy to continually improve its services through expansion of its network and linkages, particularly with members of the Multi-Stakeholders Advisory Council (MSAC) and stakeholders from the Civil Society Organizations that are concerned on Disaster Risk Reduction and Management. This is to resolve the current need for a unified action to mitigate, prepare and respond to natural calamities, which is apparent in the increase of DRR-related priority projects identified by the grassroots community from all 73 cities and municipalities of the region under the Bottom-up Budgeting (BuB) program. Moreover, LGMED Chief RG Jaranilla and LGCDD Chief Charissa Guerta have both emphasized that the LGRRC continues to receive and respond to requests for Capacity Building initiatives such as those pertaining to Disaster Risk Reduction and Management (DRRM) and Climate Change Adaptation (CCA).

Considering the Department's drive to enable LGUs to become environmentally protective, climate change adaptive and disaster resilient, the LGRRC has already initiated an interface meeting with the MSAC members and various CSOs last September 2014. The DRR interventions provided by the CSOs to the Local Government Units in Region XIII were mapped out during that meeting. The information gathered were helpful in determining the kind of DRR interventions provided as well as knowing what LGU or community receives the most or less assistance.

As a result, collaborative efforts for DRR-CCA are hoped to thrive through the agreements during the meeting, such as: (1) The creation of a TWG to come up a Regional Climate Condition based on Scientific-Based information that will serve as DRR database for all planning activities in the region; (2) the harmonization of training modules on community-based DRRM; (3) partnerships for the DILG's Seal of Good Local Government (SGLG) Assessment, particularly on the Seal of Disaster Preparedness component; and (4) Partnerships with the Department of Science and Technology (DOST) and the Philippine Red Cross for technical advice on the standards of DRR-related equipment, including its maintenance and utilization.
CSOs expressed their appreciation to the endeavour are looking forward to the collaboration which they find mutually beneficial to all stakeholders involved.
Details

Published: 30 April 2015