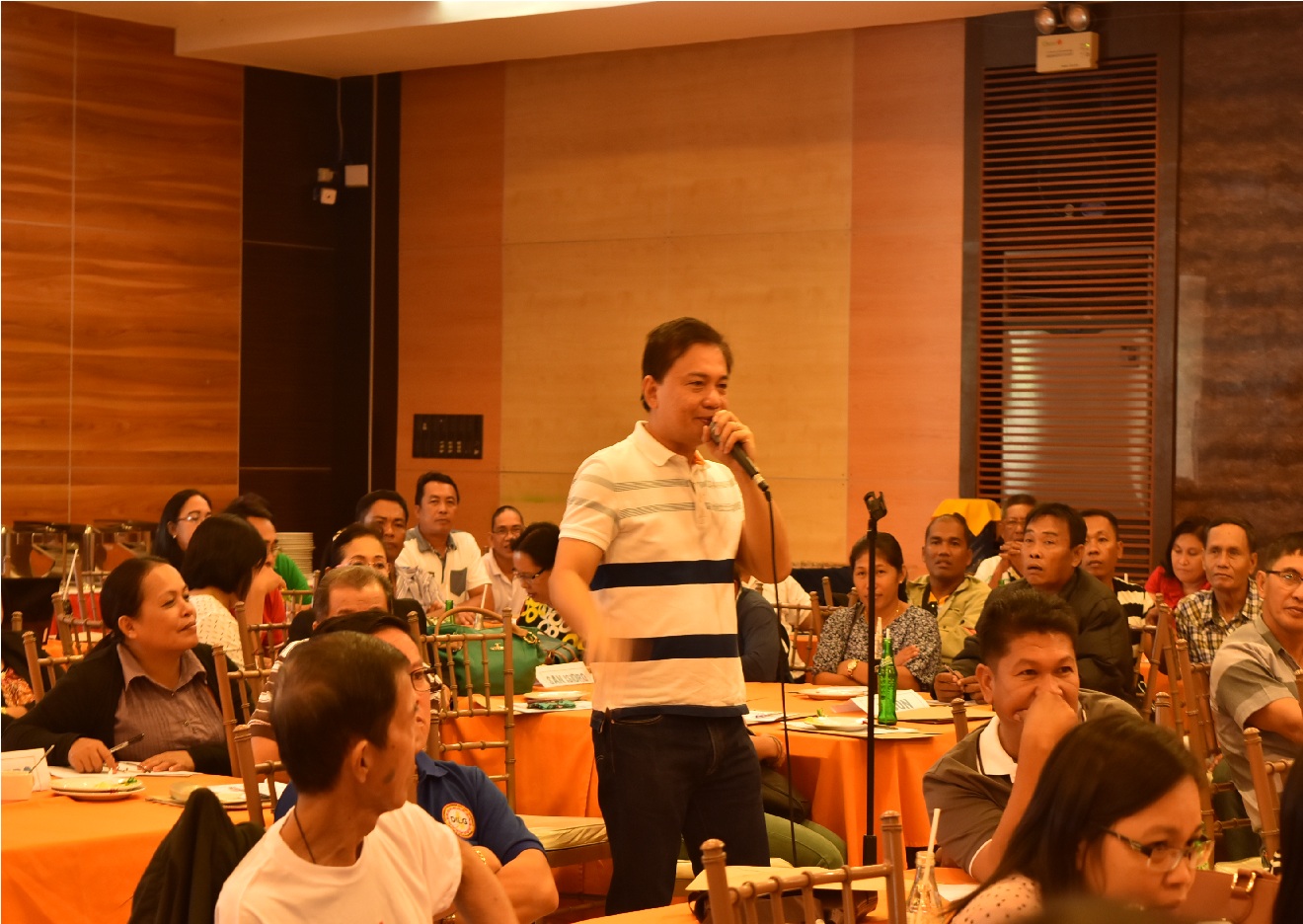 The last leg of Bottom-Up Budgeting (BUB) Provincial Stakeholders Forum was successfully held for the Province of Agusan del Norte and Butuan City on February 9, 2017 at Prince Hotel, Butuan City. It was graced by the presence of DILG 13 RD Lilibeth Famacion,  the Chair of the Regional Poverty Reduction Action Team (RPRAT) who welcomed the participants with inspiring and substantive message. Six of the 12 Local Chief Executives (LCEs) from the municipalities of Agusan del Norte were present and actively participated the forum.
 RD Famacion challenged all Local Government Units (LGU) to complete all BUB spillover projects and start preparation for the implementation of infra projects under the Assistance to Municipalities Program (AMP), the new poverty reduction strategy under the Duterte administration, replacing the BUB. Likewise, the stakeholders from the LGU and NGA concerned have to level off on rules and regulations of project implementation especially on the requirements and procedures, which are critical for getting commitments to complete or drop projects.
Likewise, the event also heralds the implementation of the AMP, also known as Assistance to Disadvantaged Municipalities (ADM) Program, which aims to help municipalities provide access to basic service facilities such as Water System Projects, Evacuation Facilities, Core Local Access Road Projects, and Small Water Impounding Projects to improve the lives of the constituents particularly members of the basic sectors. Also, municipalities will become more competitive especially in terms of attracting investments. Speedy completion of these infra projects are also expected since the allocated funds will be directly released to the recipient LGUs and the required documents are simplified.
Overall, the fora conducted can be summed up in three words: "celebration", "understanding" and "engagement".  It was emphasized that despite the various challenges in the implementation of BUB, there were outputs and outcomes of completed projects that are worth celebrating. Success stories should be highlighted to promote the gains of good governance. As emphasized during the closing remarks of Ms. Charissa Guerta, the concurrent City Director of Butuan and Chief of the Local Government Capability and Development Division (LGCDD) of DILG 13, "BUB is not just about issues but it addresses issues that were needed by the community." Along with the experiences, the fora also served as venue for more understanding on the laws, rules and regulations that govern the program particularly on budgeting, accounting, auditing and procurement. Lastly, the outgoing BUB and the incoming AMP involve more CSO engagements as enshrined in our Constitution and the Local Government Code of 1991.
Details

Published: 10 February 2017