A series of orientation for the five (5) provinces of Region 13 on the Joint Memorandum Circular (JMC) No. 3 has been concluded on July 12, 2017 at Butuan Grand Palace Hotel to ensure that municipalities are properly guided.
The said JMC laid out the guidelines for the implementation of the approved projects under the Assistance to Disadvantaged Municipalities (ADM) Program, also referred by the fun-loving local officials as Ayuda ni Duterte sa mga Munisipyo.    
The ADM aims to alleviate poverty in the localities through focusing on infrastructure projects that provide access to basic service facilities such as Water System Projects, Evacuation Facilities, Core Local Access Road Projects, and Small Water Impounding Projects.
All municipalities that pass the Public Financial Management (PFM) of the Department of Budget and Management (DBM) and the Seal of Good Financial Housekeeping (SGFH), a component of the Seal of Good Local Governance (SGLG) of the Department of the Interior and Local Government (DILG) are eligible and solely accountable for the completion of the projects, in accordance to national government standards and all relevant laws, rules and procedures especially that the  funds are directly released to the recipient municipality and the required documents are simplified. Funds for non-compliant municipality will be forfeited.
Only three (3) documents are necessary to be submitted to the DILG Regional Office to kick-off project implementation. These are the pro-forma Annexes A to C of JMC no. 3; particularly the letter of confirmation on the receipt and transfer fund for the project to the Municipal Trust Fund account, the notarized Certification signed by the Municipal Engineer and the Mayor that all technical and supporting documents have been completed, along with the Project Implementation Schedule and the Procurement Schedule.
The DILG, Municipal Development Councils, and Third Party Evaluators are expected to monitor the implementation of the projects to ensure that the actual works are strictly following the standards, design and specifications that are reflected in the Detailed Engineering Design (DED), Program of Works (POW), and Project Implementation Schedule, among others. (LGOO V Marilou Autor-Salado, DILG 13)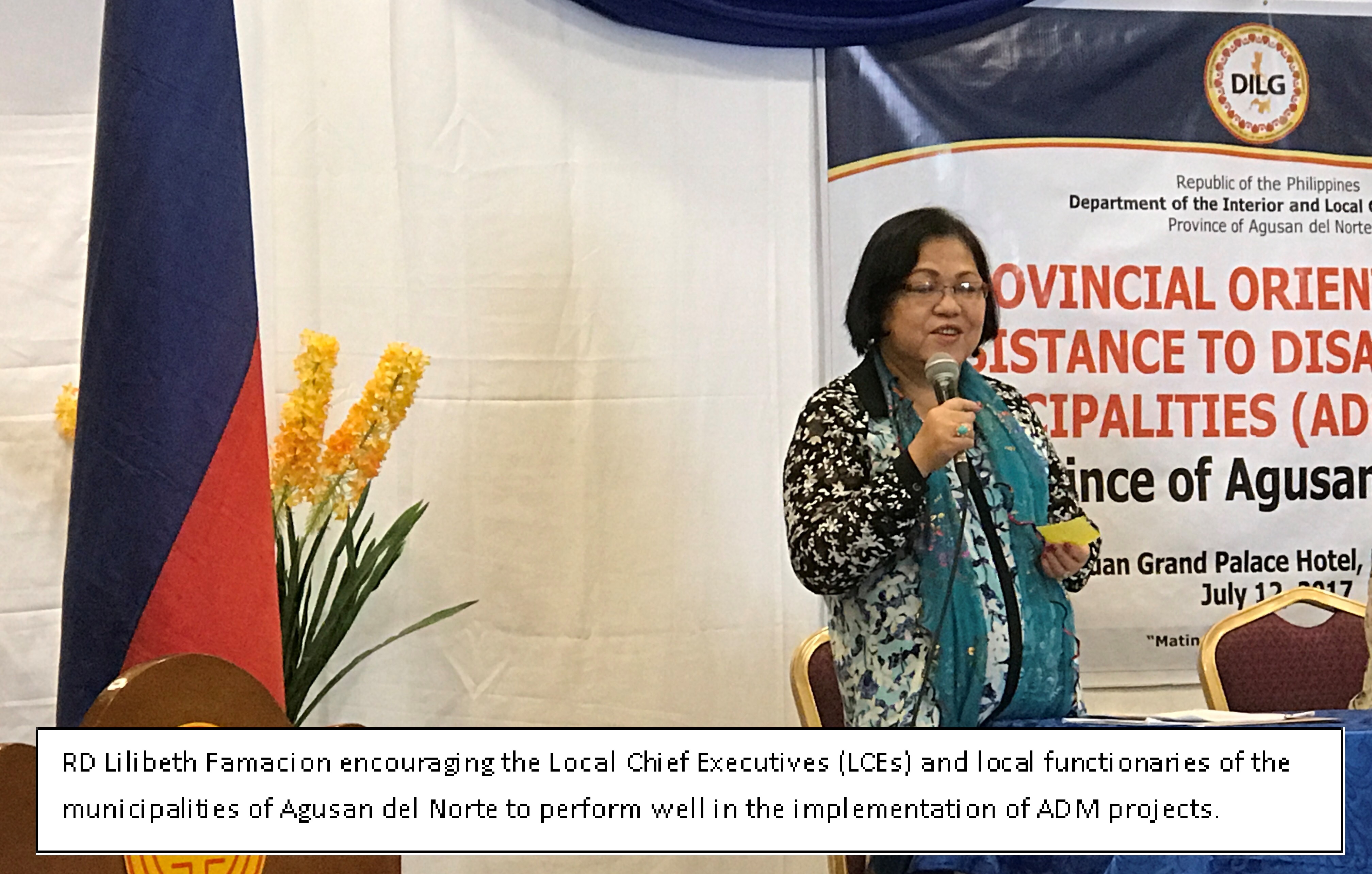 Details

Published: 14 July 2017