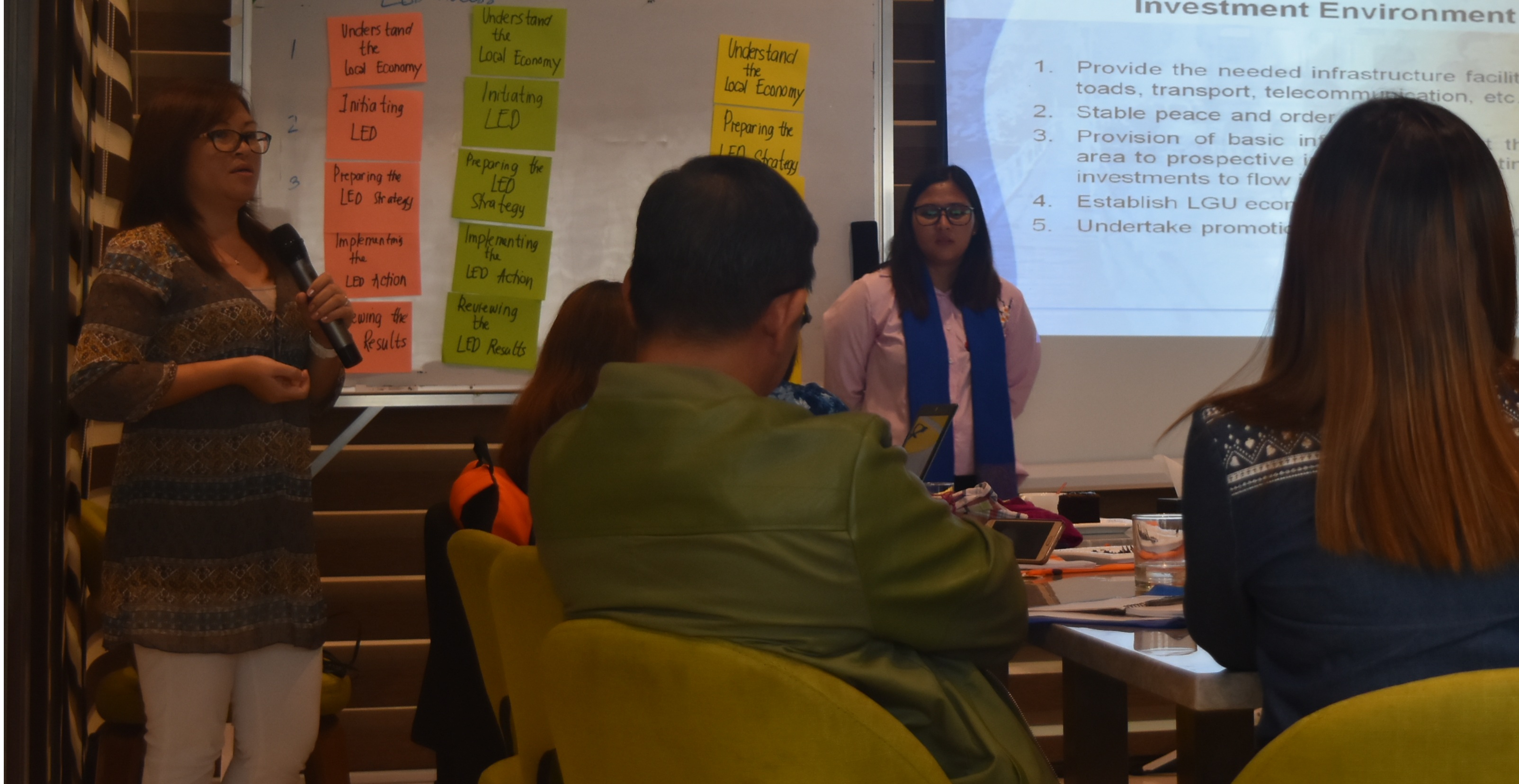 DILG 13 has successfully concluded the Regional Roll-out activities on Developing Sustainable Local Economic Development (LED) Strategies and the Formulation of Local Investments and Incentives Code (LIIC) that was held from August 15 -17, 2017 at The Watergate Hotel, Butuan City. Participants were the Provincial Planning and Development Coordinators (PPDCs), Local Economic and Investments Promotions Officers (LEIPOs) and the Local Sanggunian for Economic Affairs. 
          In a nutshell, the main goal of the activities is to ensure that the strategies and the policies for local economic development particularly on generating investments and employment as well as retaining businesses is aligned with the current national development priorities and ensure that our local governments can be at par with our ASEAN counterparparts. 
        Subscribing to the 10-Point Socioeconomic Agenda of the Duterte administration, the Department of the Interior and Local Government (DILG) has scaled up the requirements of the Seal of Good Local Governance (SGLG), particularly in the area of Business Friendliness and Competitiveness. Categorized as one of the essential areas to be achieved by the LGUs, the current focus is evaluating the LGU support to local economic and investment promotion such as the presence of an Office as well as a Designated Officer for local economic and investments promotion. Passing the Seal of Business Friendliness and Competitiveness has become a necessity because it is being tied up as a qualifying requirement for the LGU officials and employees to receive their Performance-Based Bonus (PBB) starting this year. 
         With this, the LGUs in the region are provided with capacity-building intervention to prepare their LED Strategy and to formulate an updated Local Investments and Incentive Code (LIIC) that will articulate the policies, programs and activities that are conducive to business and enjoins the participation of all stakeholders for local economic development. 
         Building LGU assets through economic-boosting infrastructures such as roads and economic zones is the most common LED strategy identified by participants to strengthen the economic development and competitiveness of all provinces, cities and municipalities.(Marilou Autor-Salado, LGOO V)
Details

Published: 24 August 2017