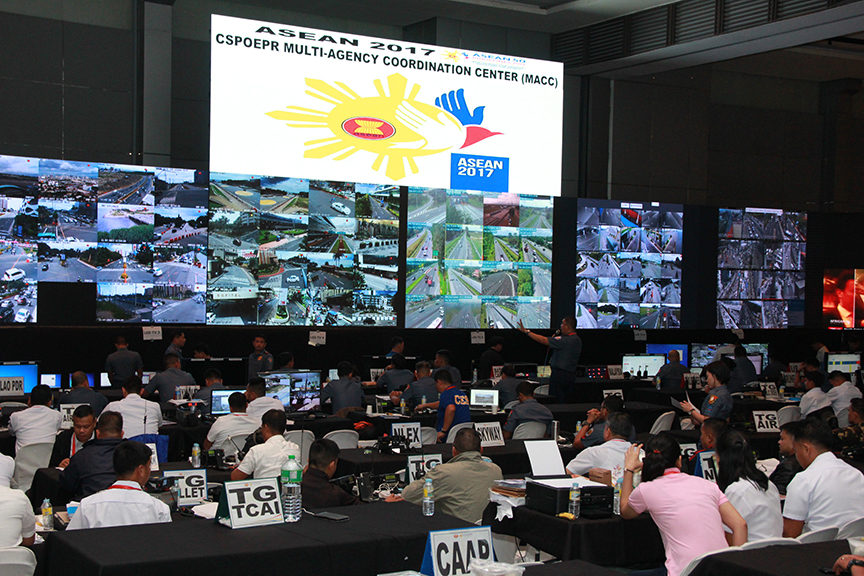 The government has levelled up its preparations for the 31st Association of Southeast Asian Nations (ASEAN) Summit as compared to its handling of the 30th ASEAN Summit last April, according to the ASEAN Committee on Security, Peace and Order, and Emergency Preparedness and Response (CSPOEPR).
In a press conference earlier this afternoon, P/Chief Supt. Nestor Bergonia, head secretariat of the CSPOEPR, said that aside from the deployment of more security and public safety personnel to key strategic areas in Metro Manila, Pampanga and Bulacan, they have also upgraded their monitoring, operational and logistical capabilities to help ensure a safe and peaceful summit.

"The government deployed more troops and poured in more resources for the upcoming summit. We have also been preparing for this for more than one year already because there are at least 20 heads of states that are attending the summit and the area of security coverage is wider unlike in the 30th ASEAN Summit when everything is concentrated in Metro Manila," said Bergonia.

On the other hand, ASEAN Synchronized Communications Head, Director Francisco R. Cruz expressed his appreciation to local government units for providing the necessary support during the ASEAN summit in terms of lending logistical requirements such as patrol vehicles and ambulances.

During the press conference, the CSPOEPR head secretariat also toured the members of the media at the Multi-Agency Advisory Coordination Center (MACC) located in Pasay City.

He said the MACC is the nerve center of operations of the ASEAN CSPOEPR where all 21 member agencies are represented and working 24/7.

The MACC will also monitor the movement of delegates from their arrival at the airports to their designated hotels, to the summit venues and to all other engagement areas.

The MACC has a giant LED wall with large monitors showing real-time CCTV feeds on major thoroughfares, airports, designated hotels, and summit venues; an information processing room; meeting rooms; a media nook; and a security counterpart operations room.

Bergonia also said that there are four functional groupings that are operationalized for the summit: Joint Task Group (JTG) Leaders Security that is composed of the Presidential Security Group to secure the heads of states and their spouses; the JTG Security that will manage the immediate vicinity, including billet, venue and routes; the JTG Emergency Preparedness and Response which is responsible in responding to emergency calls especially natural calamities; and the JTG Peace and Order that will secure the outer perimeters.

Window hours during truck ban

Meanwhile, Emmanuel Miro of the Technical Working Group on Traffic Management said there will be window hours for trucks during the truck ban imposed by the Metro Manila Development Authority (MMDA) at the Subic–Clark–Tarlac Expressway (SCTEX) and the North Luzon Expressway (NLEX) from Clark to Balintawak, and also along EDSA from Balintawak to Magallanes.

Miro said trucks carrying perishable items will now be allowed from 12:01 AM to 4:00 AM from November 13 to 15.
Details

Published: 08 November 2017