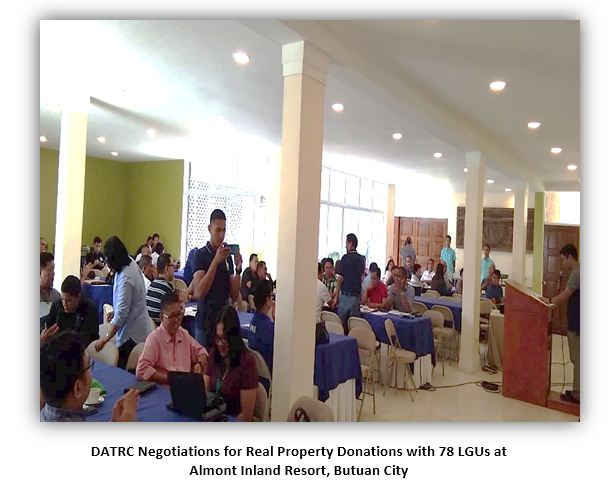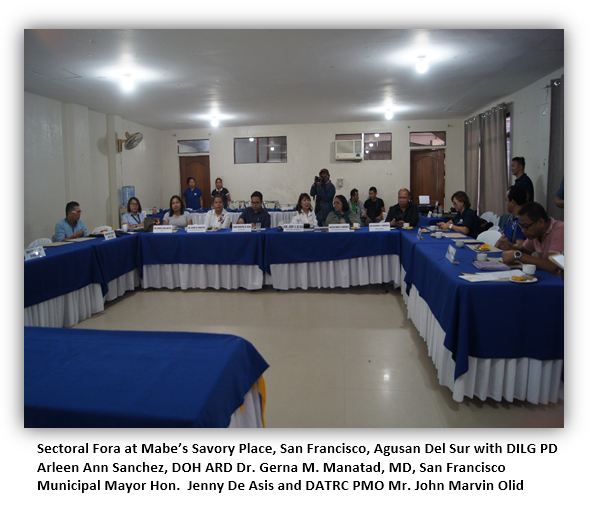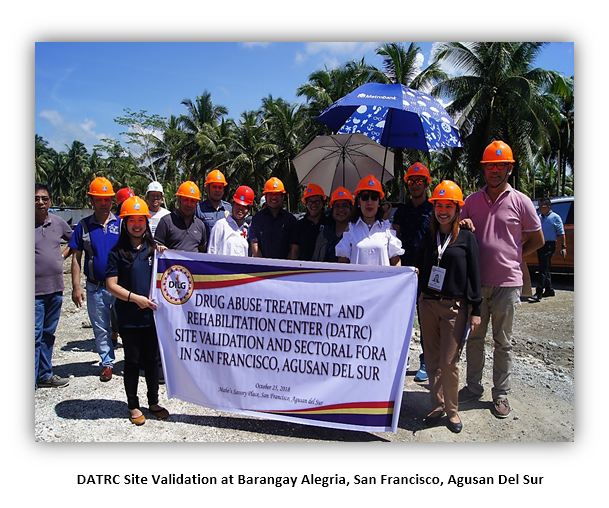 President Rodrigo R. Duterte issued Executive Order No. 4, Series of 2016 providing for the establishment of Drug Abuse Treatment and Rehabilitation Center (DATRC) throughout the country. It also mandates the national government through its appropriate agencies to establish at least one drug rehabilitation center in every province.
DATRC is an in-house facility for Persons Who Use Drugs (PWUDS) assessed as severe level of drug affectation and have voluntarily surrendered to the authorities. Currently there are 53 licensed DATRCs nationwide and only 15 of which are operated by the Department of Health (DOH).  It is expected that 11 new DOH- accredited DATRCs will be completed by fourth quarter of 2019.
Caraga region has one DATRC located in Barangay Anomar, Surigao City. Further, it has an ongoing DATRC construction at Barangay Alegria, San, Francisco, Agusan Del Sur. As reported it is now in its 55.09% completion rate and targeting to be inaugurated by February 2019.
            With the full support and assistance of DILG Caraga Regional office, DATRC Project Management Office (DATRC-PMO) headed by ATTY. JEFF KEVIN C. CARBONEL successfully conducted two important activities in the region.  
Last October 24, 2018, a regional consultative meeting on drug abuse treatment and rehabilitation center (datrc) negotiations for real property donations with lgus was held at Almont Inland Resort, Butuan City. The event was participated by all governors, city and municipal mayors, DILG Provincial and City Directors and Regional Directors of DILG, PDEA, PNP, DOH, DSWD and DBM. DATRC programs on land negotiations and donations were presented to all 78 lgus.  All participants were glad that they were invited and be made aware of the said program. Our leaders were able to raise their view point, discuss challenges and gave their support and commitment.
On October 25, 2017, DATRC PMO, DILG and DOH travelled to San Francisco, Agusan Del Sur to conduct a site validation and sectoral fora with the ongoing DATRC construction at Barangay Alegria, San Francisco, Agusan Del Sur. The said activities were participated by DATRC PMO, Mr. John Marvin Olid, DILG personnel from the regional and provincial offices headed by Agusan Del Sur Provincial Director, Ms. Arleen Ann. R. Sanchez, DOH Assistant Regional Director, Dr. Gerna M. Manatad and team, representatives from the provincial government of Agusan Del Sur and Mayor Jenny De Asis and team to represent the municipality of San Francisco, Agusan Del Sur.
The site validation gave each participant an opportunity to conduct ocular inspection and confirmation of the status of the completion rate of the ongoing DATRC in the said area. Moreover, the sectoral fora was a fruitful meeting because it was a venue to raise and gather challenges and successes of the same.
Prepared by: Suzette T. Tinampay & Renelle L. Escuadro
                   ADAC Regional Technical Assistants
Details

Published: 06 November 2018