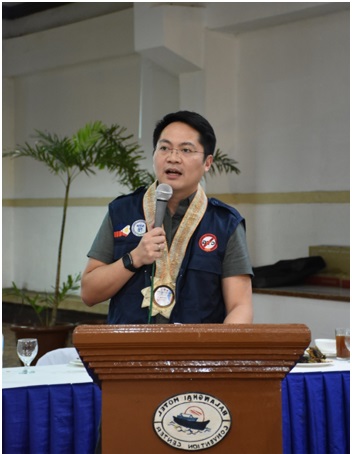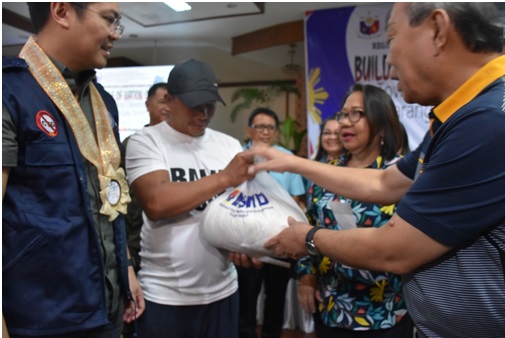 DILG Caraga, in its efforts to localize NTF-ELCAC, spearheaded the 1st Barangay Summit held on September 12, 2019 at Balanghai Hotel and Convention Center.  The summit aimed to urge the barangays to take a proactive stance in addressing insurgency problem in their respective areas and seal their commitment for a successful localized implementation of EO 70.
It was participated by 80 pilot barangays of the region as well as representatives from the National Government Agencies including DSWD, DOH, DA and TESDA.
"We aim to gather primary issues from our priority barangays and present the same to concerned NGAs for possible intervention" said CabSec. Nograles.
CabSec.Nograles emphasized the important role of the Punong Barangays in ensuring the delivery of basic government services to their community as this could be used by the CPP-NPA-NDFto gain support from the locals and recruit them as members.
To relay the outputs from the Pre-Workshop and On-site Consultation Activities for the Priority Barangays held on Sept 11, 2019, selected barangays presented their PPAs to the concerned NGAs for possible intervention. In response, NGAs also presented theirongoing and completed interventions to the top priority barangays.
Further, the awarding of financial assistance to former rebels occurred and was led by Usec. Bernardo C. Florece, Jr., DILG Undersecretary for Peace and Order; Sec. Karlo A.B. Nograles- Cabinet Secretary, CORDS for Caraga Region; Sec. Hermogenes C. Esperon, Jr., National Security Adviser; Dir. LeouelAbella Santos- Director of Operations, NTF-ELCAC; Mr. Ariel Hernandez- Special Assistant to the Presidential Adviser on Peace, Reconcilliation and Unification (PAPRU) together with the Regional Directors/representatives from DILG, DSWD, DOH and DA. 
The summit concluded with a Covenant Signing involving the dignitaries and the participants as well as representatives from NGAs.
Details

Published: 13 September 2019