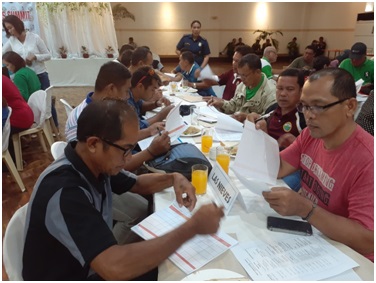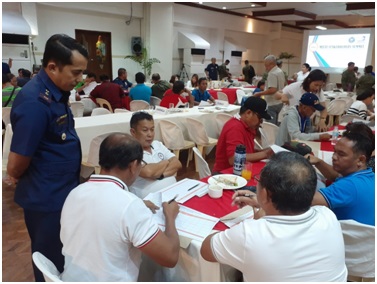 The province of Agusan del Norte , in pursuanceto the presidential directive for a whole-of-nation approach, brought together local officials of the province with the Chiefs of Police, Provincial Peace and Order Council (PPOC) members and SangguniangPanlungsod (SP) members to the Multi Stakeholders' Summit held on September 10, 2019 at Balanghai Hotel and Convention Center, Butuan City.
The aim of the summit was to solicitsupport and secure the commitment of the local officials of Agusandel Norte in the implementation of E.O.70. Moreover, the summit intended to encourage local officials toserve in the frontline and take the lead inunderstanding the real priorityneeds of their constituents and ensure that everyone will be able to identifythe process towards attaining sustainable peace and development.
DILG 13 Regional Director Lilibeth A. Famacion emphasized the importance of grassrootsparticipation. She also added thatconsultationwith them should be conductedin the identification of interventions to effectively address insurgencies in the region.
To acquaint the participants with the basics of E.O. 70, series of talks were conducted. This included the introduction of Retooled Community Support Program (RCSP), presentation of possible plans, programs, and activities (PPAs) for implementation, and presentation of programs and servicesoffered by LGUs.
Finally, a workshop highlighting liabilities for failure to implement EO 70, its monitoring mechanism, and timelines werealso conducted.
At the conclusion of the summit, local officials pledged full commitment in supporting the localization of EO 70.
Details

Published: 11 September 2019