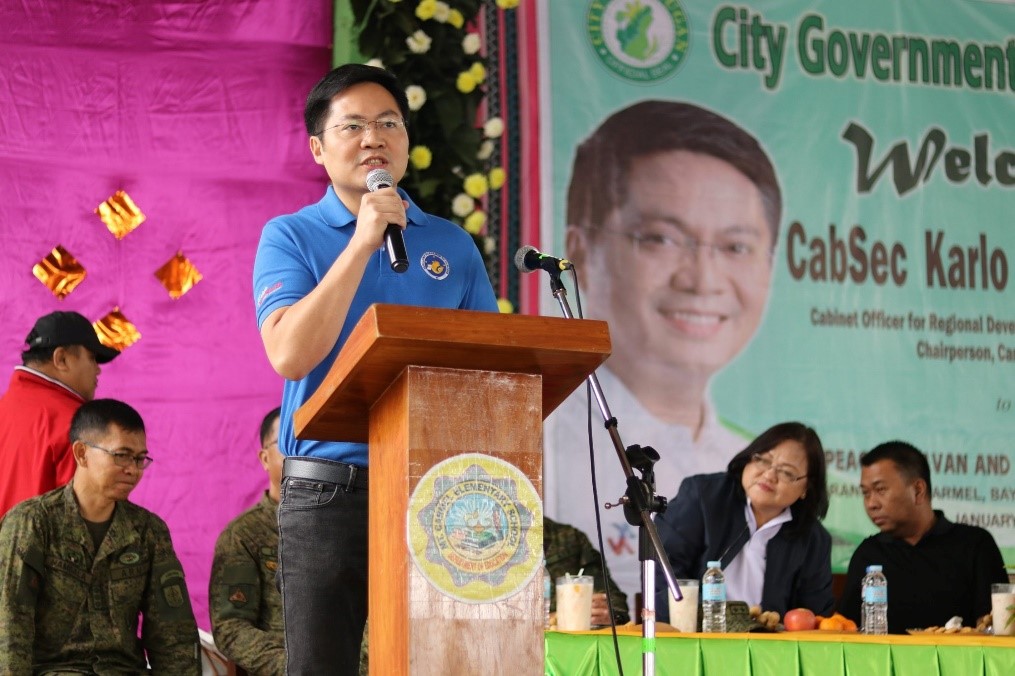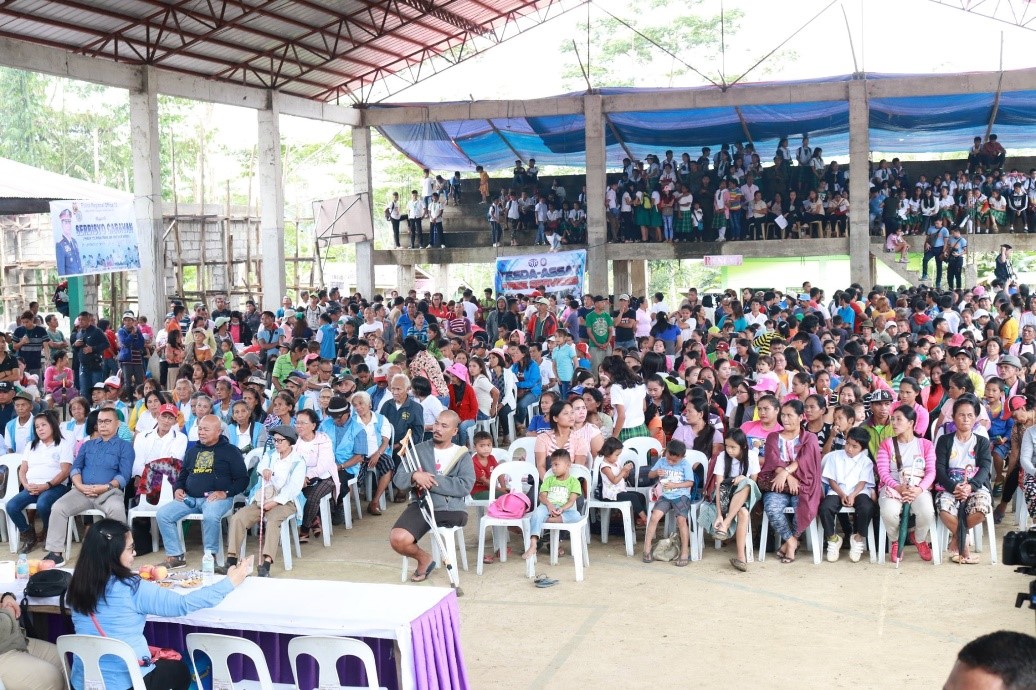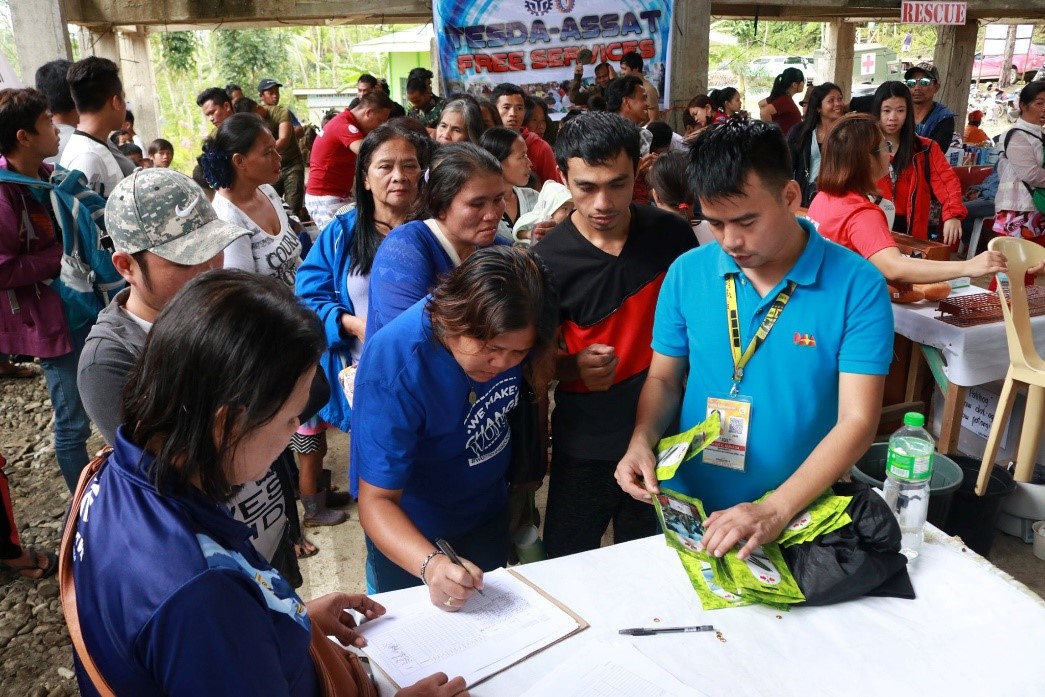 With the fight for inclusive and sustainable peace in full steam, the Caraga Regional Task Force to End Local Communist Armed Conflict (RTF-ELCAC) holds a Peace Caravan in the remote barangay of Mt Carmel, Bayugan City on January 23, 2020. The caravan, which was a prelude to the 4th Caraga RTF-ELCAC Meeting, was led by Cabinet Officer for Regional Development and Security, Cabinet Secretary Karlo Alexei B. Nograles together with Surigao del Sur Governor and Regional Peace and Order Council Chairperson Alexander T. Pimentel, Agusan del Sur Governor Santiago B. Cane, Jr., Bayugan City Mayor Kirk A. Asis and other members of the task force.
The Peace Caravan is a gathering of national and local officials of the government and members of the community to bring the government closer to the people especially in geographically isolated and conflict-affected areas. The Caravan is under the "access" phase of the Retooled Community Support Program, a convergence strategy in employing the whole of nation approach in ending insurgency, in which government gaps and needed development interventions are identified in the priority barangays. A similar caravan was previously conducted in Brgy. Maitom, Tandag City, Surigao del Sur also as a prelude to the 3rd RTF Meeting held in the same city.

During the Caravan, basic services from various government agencies and the local government of Bayugan such as dental and medical examination, pre-natal consultation, medicines, seedlings, haircut and grooming services were provided.

DILG Regional Director and RTF-ELCAC TWG Chairperson Lilibeth A. Famacion opened the activity by stating the purpose of the Caravan which is to close the gap between the government and the community for a sustained peace and development.

Governor Cane then gave his welcome remarks in which he earnestly impressed that the provincial government of Agusan del Sur stands by the principle that those who have less in life should have more from the government.

Likewise, Punong Barangay Merla P. Ajan was able to open the issues and concerns of the barangay before CabSec Nograles and the principal guests. In her speech, she shared the urgent need for a local access road in their barangay which will allow connectivity to the neighboring communities.

In his response, CabSec Nograles reasurres the barangay of the full support of President Duterte in their predicament, saying, "Rest assured that the President and the members of the Cabinet will deliver our promise to better your lives by addressing the issues presented. If not this year, then up until the end of President Duterte's term."

As a conclusion, CabSec Nograles and the principal guests subscribed to the Tala dance challenge together with the residents of Mt Carmel who delightfully took part.
By: LGOO II Estela Marie M. Vallespin
Details

Published: 30 January 2020