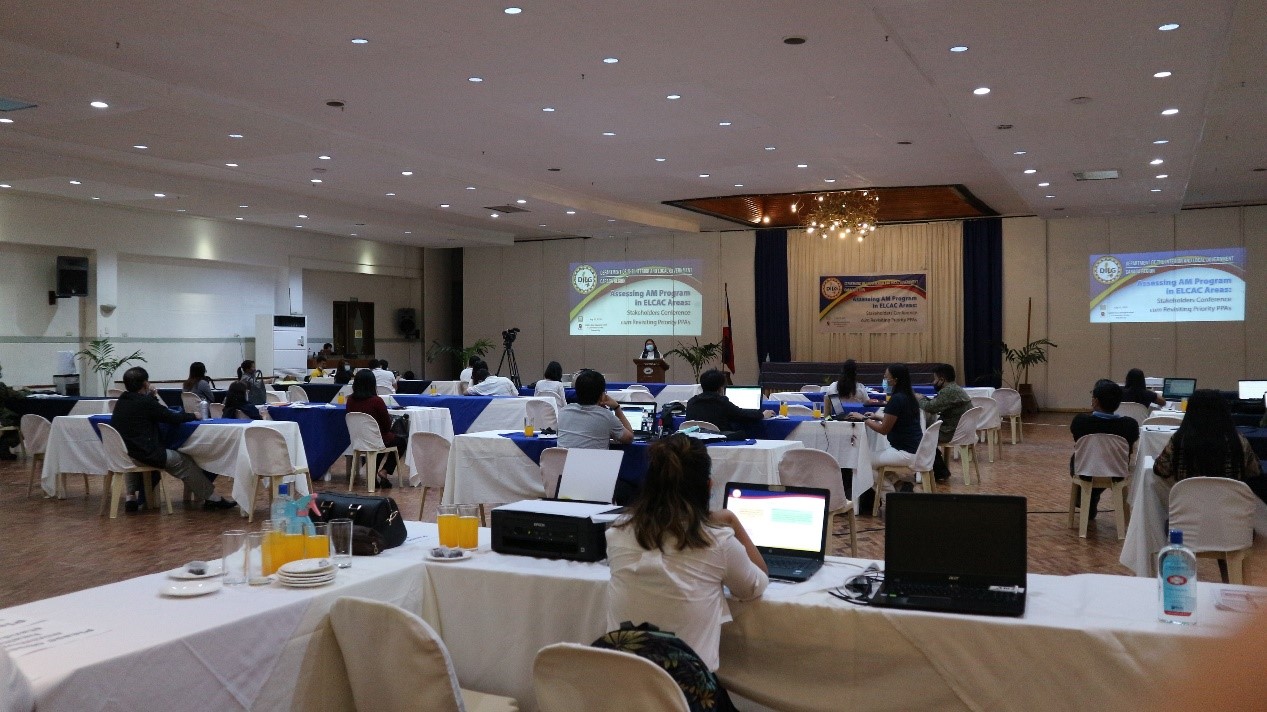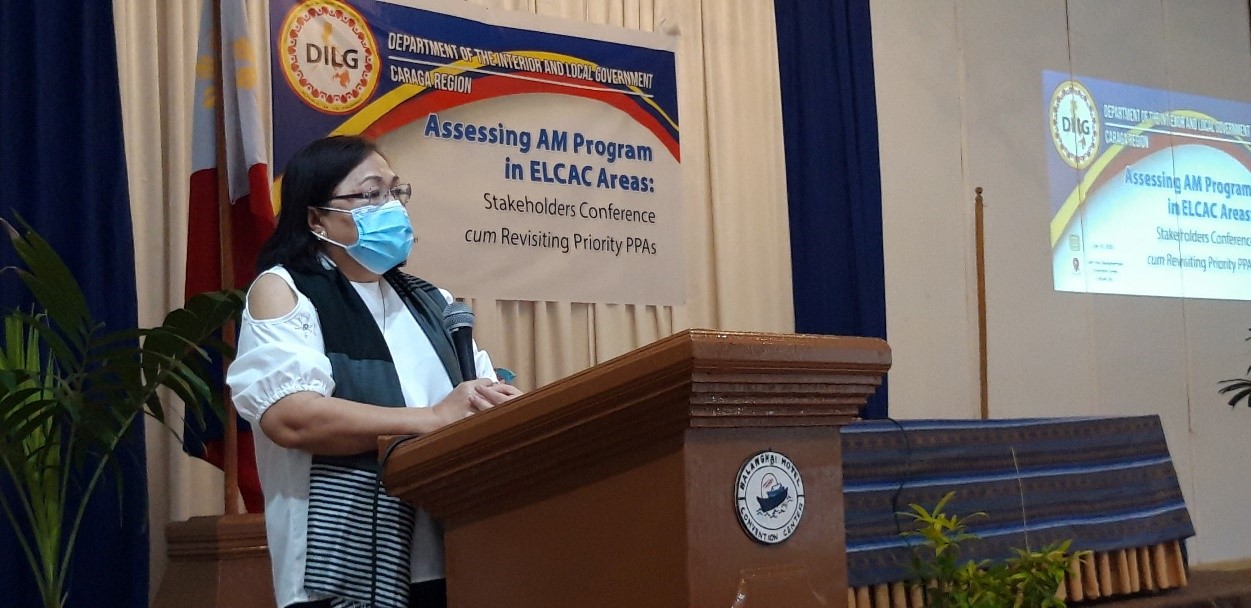 DILG Caraga spearheaded the conduct of Assessing AM Program in ELCAC Areas: Stakeholders Conference cum Revisiting Priority PPAs on July 13, 2020 at Balanghai Hotel, Butuan City to revisit the status of the endorsed projects of the priority barangays under EO 70 to the regional line agencies. It was participated by representatives from NHA, DOH, TESDA, BFAR, NIA, DTI, DPWH, DA, DepEd, DSWD, DOT, NEDA, DENR, PIA, PNP, and AFP.
It can be noted that several ELCAC-related activities had to be sidelined to allow the regional government to focus on responding to the exigent demands of COVID-19-related concerns. However, after the small group meeting between DILG and AFP last July 8, 2020, it was agreed that the RTF-ELCAC shall strive to revitalize the momentum in implementing ELCAC-interventions amid the government's tireless efforts in containing the COVID-19 pandemic and in alleviating the economic repercussions it effected since CTGs are in a relentless pursuit in forwarding their violent agenda as they take advantage of the health crisis.
"Altogether, let us ensure the implementation of the priority PPAs identified by the community based on the analysis of issues and gaps. Let us work together in warranting that our efforts are impactful enough to truly engender change in the highly affected communities of Caraga despite our current situation as CTGs have been taking advantage of this health crisis in pushing for their violent cause," Director Famacion said.
Major Francisco Garello Jr. of the 402nd Infantry Brigade presented the list of cleared barangays in the region along with the result of the Community Support Program (CSP) of the AFP in preparation for the conduct of the third phase or "Transform Phase" of the Retooled Community Support Program (RCSP). In this phase, the projects are to be implemented in the cleared barangays to ensure the preservation of peace in these areas.
Afterwards, Local Government Operations Officer III Jesreel Yañez of DILG presented the existing locally-funded projects of the Department in the affected barangays amounting to Php 302,415,950.96. Ninety-one (91) priority barangays are beneficiaries of the said projects which include roads, water systems, evacuation centers, flood control, public market, canal, and abaca development.
Meanwhile, Chief Economic Development Specialist Graziella Harting of NEDA expressed that their office will provide technical assistance to the Clusters and Local Task Forces in the preparation of project proposal and other documents necessary for project implementation.
As an output of the activity, the participants submitted a specified status of each proposed project lodged in their respective agency. This was initiated by DILG Caraga to ensure that the third phase of the Retooled Community Support Program (RCSP) will be smoothly implemented since the support of all concerned parties has already been secured.
By LGOO II Estela Marie M. Vallespin
Details

Published: 13 July 2020