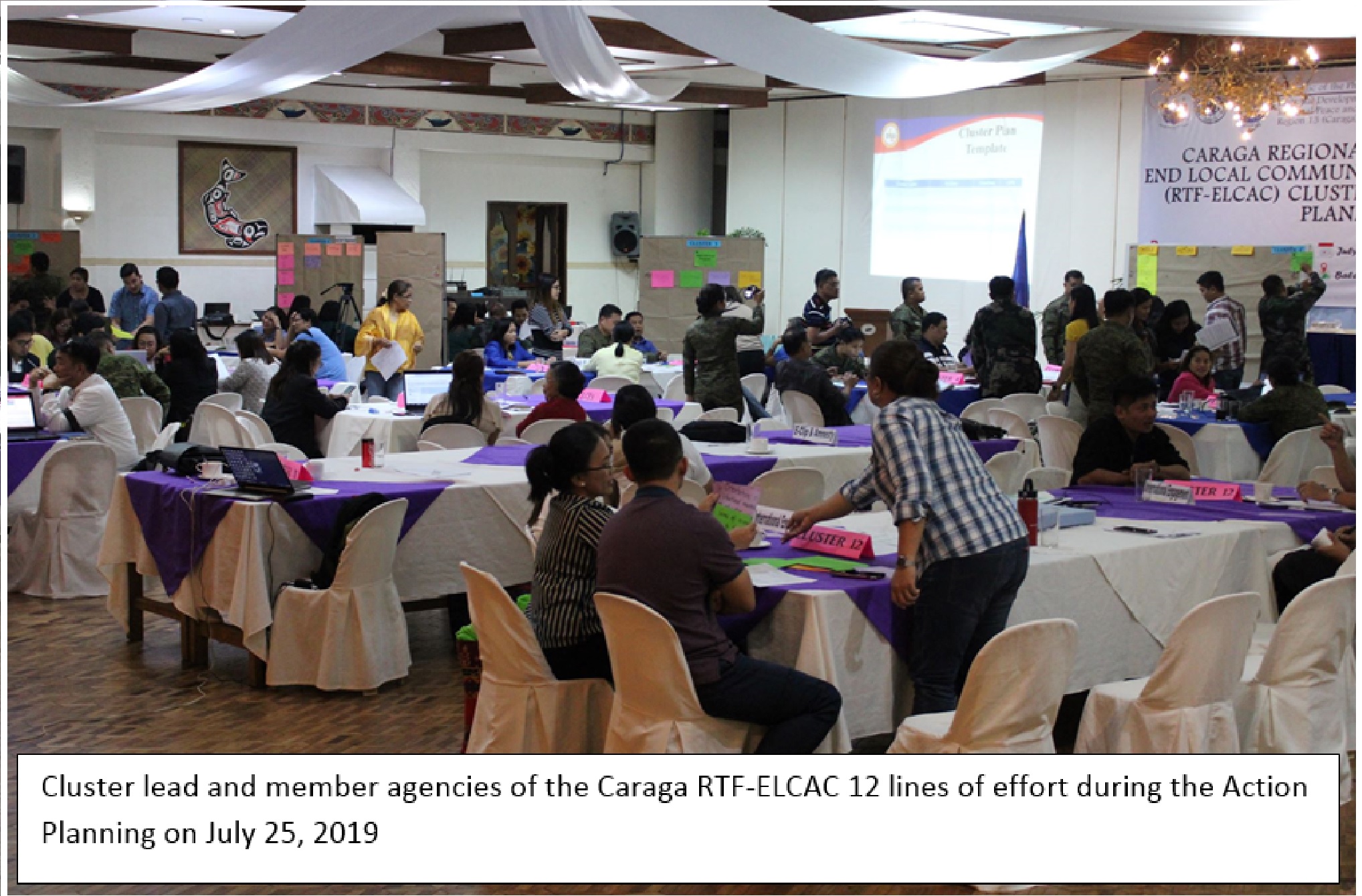 DILG 13, in coordination with NEDA 13, initiated the conduct of Caraga Regional Task Force to End Local Communist Armed Conflict (RTF-ELCAC) Clusters Orientation and Planning on July 25, 2019 in Balanghai Hotel and Convention Center, Butuan City.
Details
Lupons of Caraga Region victoriously grabbed 2 out of the 4 categories of the Lupong Tagapamayapa Incentives Awards (LTIA) this Calendar Year 2019. The Lupons of Barangay Doongan, Butuan City and Barangay Telaje, Tandag City, Surigao del Sur triumphantly shortlisted by the National Board of Judges (NBOJ) as the 2019 LTIA National Finalists for highly urbanized cities and component cities categories, respectively. The validation team composed of the LTIA NBOJ and LTIA Secretariat conducted an on-site validation to these Lupons on July 15-17, 2019.
Details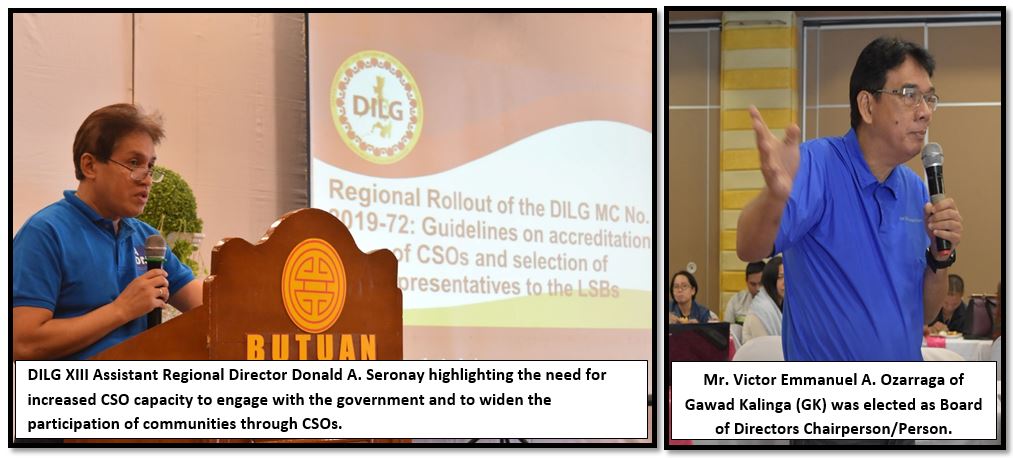 Pursuant to the issuance of DILG Memorandum Circular No. 2019-72 dated May 22, 2019 entitled "Guidelines on Accreditation of Civil Society Organizations (CSOs) and Selection of Representatives to the Local Special Bodies (LSBs)", a rollout activity was conducted last July 18-19, 2019 at the Grand Palace Hotel, Butuan City.
Details