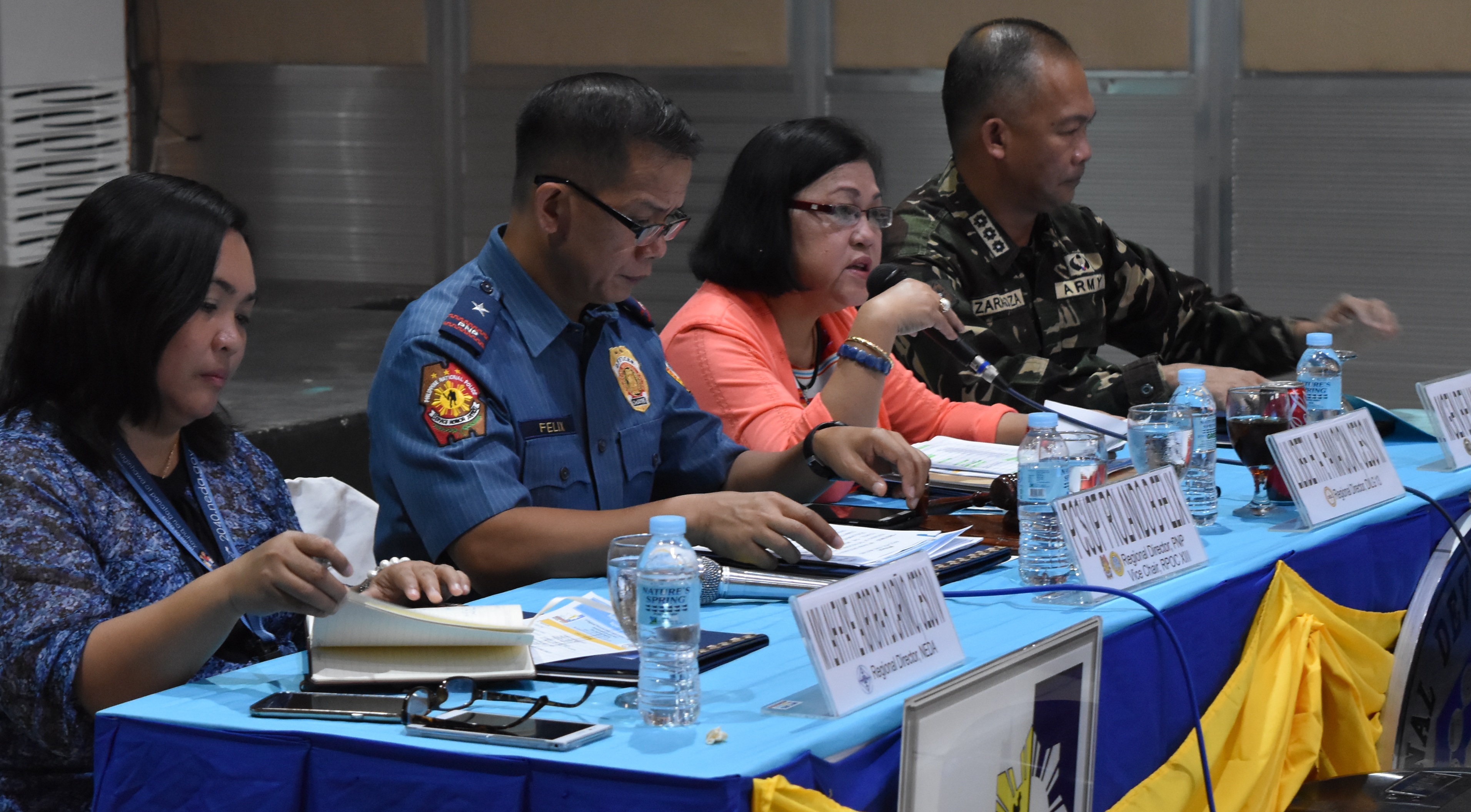 The Regional Peace and Order Council (RPOC) and the Regional Development Council – Executive Committee of Region XIII (Caraga) conduct its first joint meeting for Calendar Year 2017 on June 2, 2017 at Big Daddy's Hotel and Convention Center, Butuan City. The meeting is set to discuss the harmonization of peace and development efforts of the two major special bodies in the region.
A highlight of this joint meeting is the presentation and endorsement of the proposal on the Peace and Development Zone in Caraga Region to the Regional Development Council. Other agenda is the presentation of the Philippine National Police – Caraga Region and Armed Forces of the Philippines on the Guidelines and Status of Implementation of Martial Law and the Peace and Order Situation of Caraga Region. LGCDD Chief of DILG-13 Charissa T. Guerta, CESE presents to the council a briefer on Caraga Road Map for Peace (CRMP) and Father Carlito L. Clase, as the Head of the CRMP Steering Committee, presents the status of the plan's implementation.
One of the agreements of the joint August Body is to issue an advisory on the guidelines of Martial Law for information and guidance of all the Caraganons. The AFP ensure that during the period of Martial Law they shall preserve the rule of law and respect the human rights of every individual as emphasized in the discussion of Col Cristobal N Zaragoza of the, Brigade Commander of the 401st Infantry Brigade, Philippine Army. The PNP shall also abide the provision and statutes of the Philippine Constitution in the implementation of Martial Law, PNP-13 Regional Director Rolando B Felix said.
Other regional line agencies and local officials also signify their support to the declaration of Martial and aim for the restoration of peace in the entire Mindanao.
Details

Published: 05 June 2017