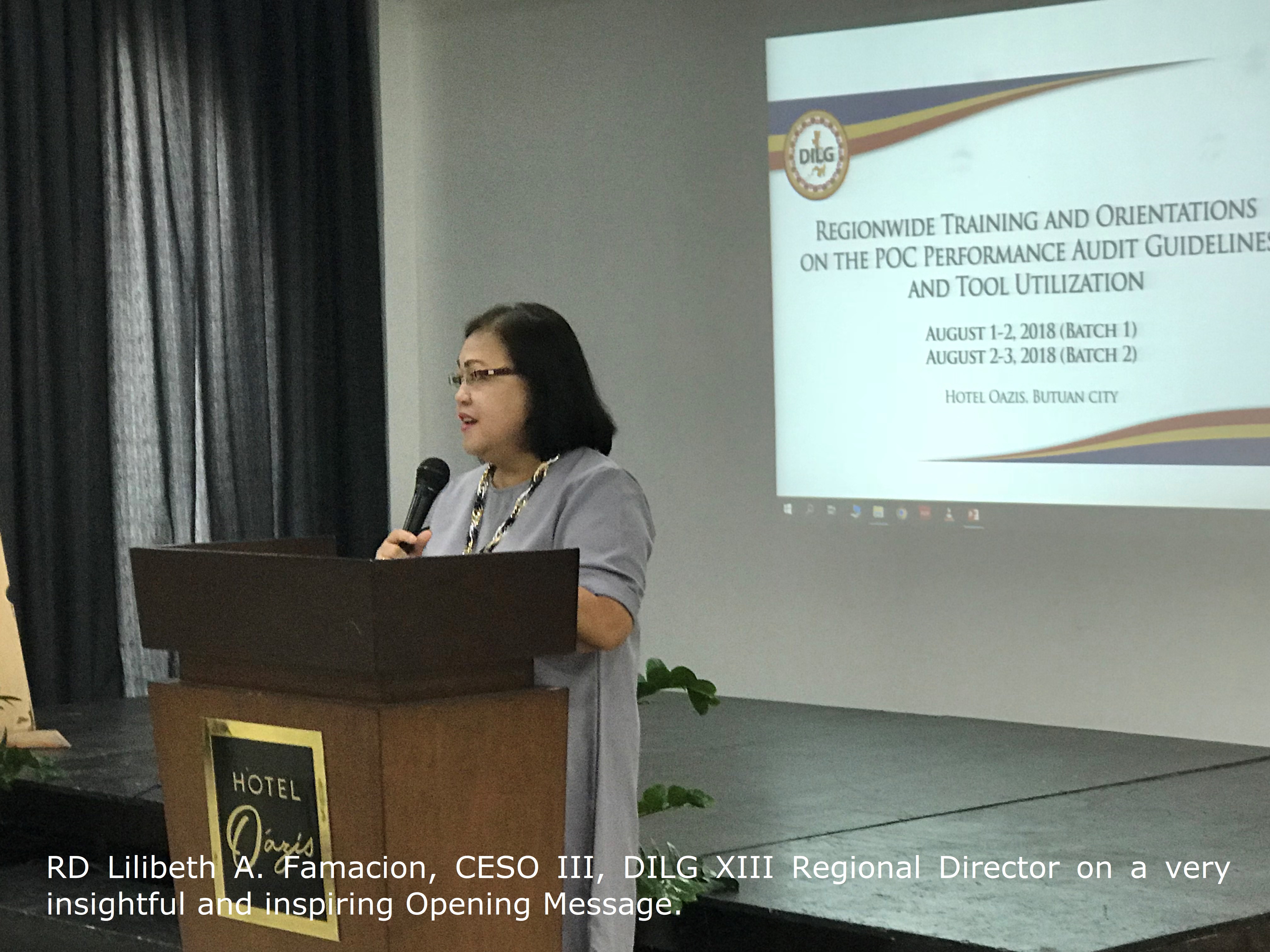 A Region-wide Training and Orientation on the Peace and order (POC) Performance Audit was conducted in two batches from August 1-3, 2018 in Hotel Oazis, Butuan City. It was attended by a member or representative of every Provincial, City and Municipal POC in the whole region, including the Secretariat represented by the DILG Field Officers.
 Said training was conducted to ensure that all local POCs are prepared for the scheduled performance audit come September 2018, particularly on the protocols, tools and rating guidelines.
 There are five (5) pillars of audit criteria considered, such as: Organization, Meeting, Policies/Plan/Budget, Reports, and Innovation.
 Year 2017 will be the reference for this year's audit and the result will be used as benchmark information and basis in evaluating the POCs performance in the succeeding years. Per NPOC Interim Secretariat, incentives may be provided starting 2019.
 The POC Performance Audit was initiated by the Department through the Bureau of Local Government Supervision- Program Management Office, being the National POC Interim Secretariat, in the purview of upholding the Presidential Issuance (Executive Order No. 773) to help strengthen the Peace and Order Councils nationwide.
By: Marilou Autor-Salado, LGOO V
Details

Published: 06 August 2018