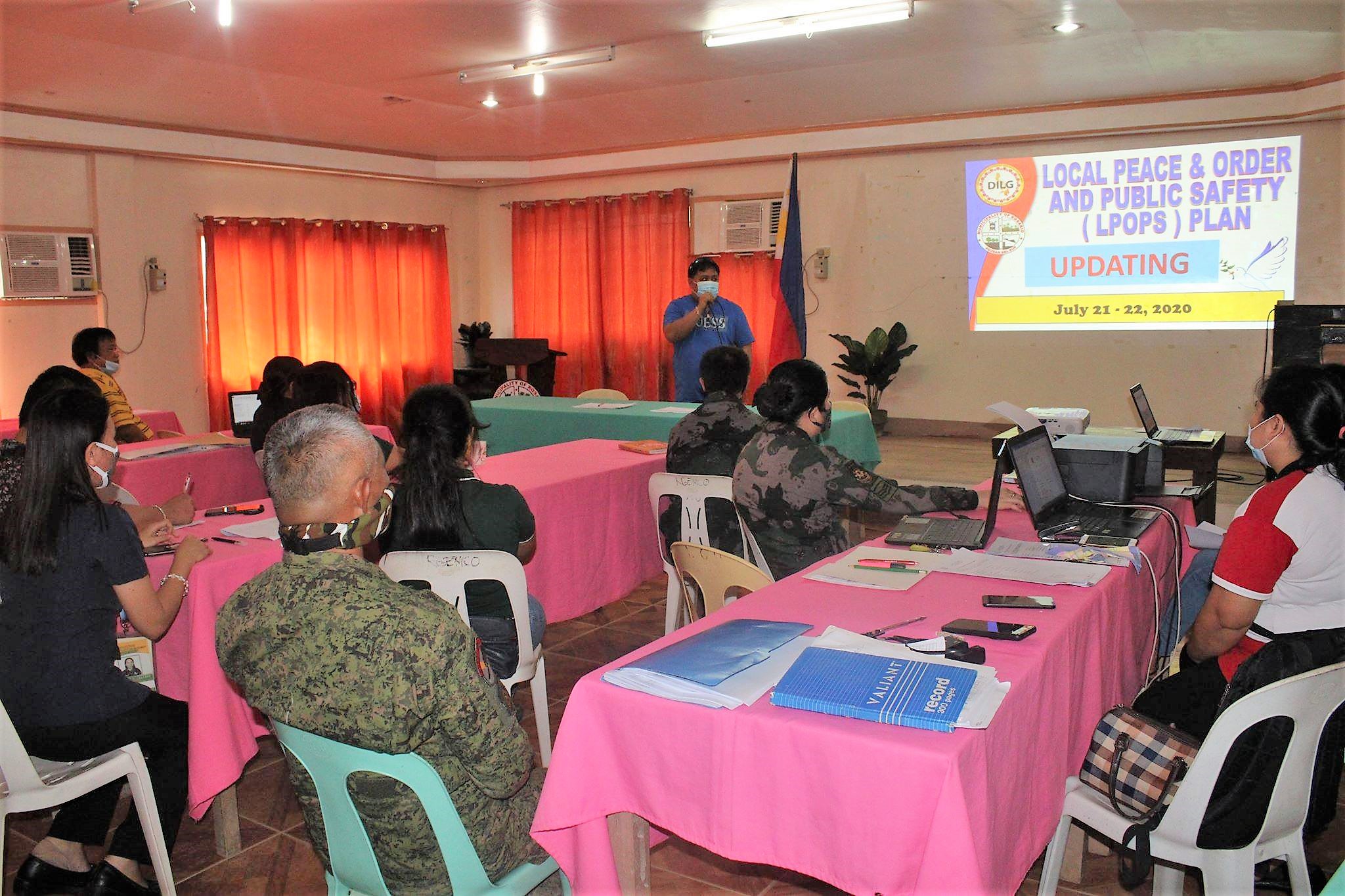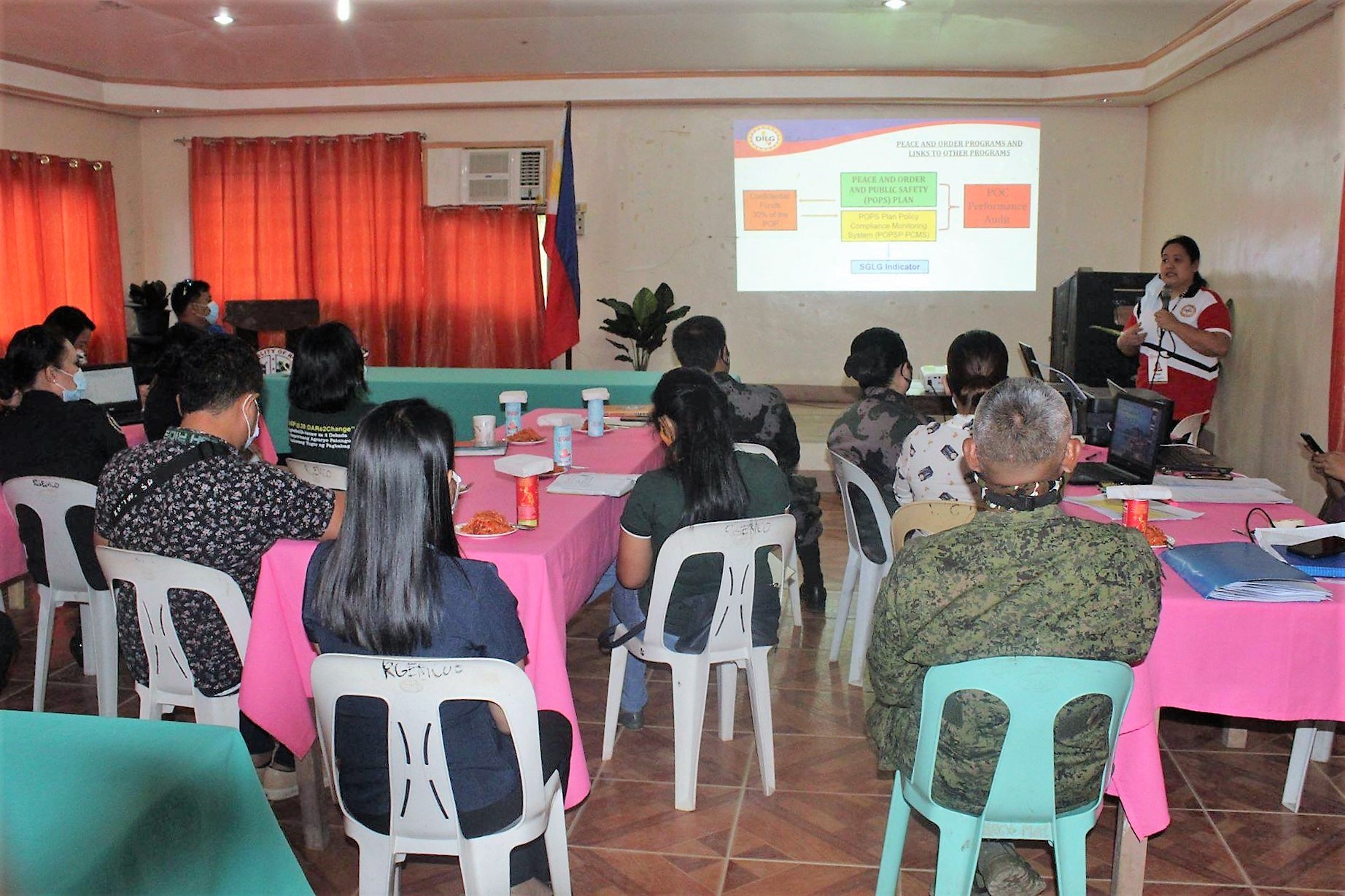 The Local Government Unit of Rosario through the Municipal Peace and Order Council (MPOC) headed by Hon. Jupiter C. Abulog, Municipal Mayor, in partnership with the Department of the Interior and Local Government (DILG) – Rosario conducted a Local Peace and Order and Public Safety (LPOPS) Plan Updating on July 21-22, 2020 in RGEMCO Building, Poblacion, Rosario, Agusan del Sur.
The 2020-2022 LPOPS Plan of the Municipality was formulated in 2019 but during an assessment conducted by the MPOC on July 13, 2020, LPOPS accomplishment for the first semester of 2020 was only at 19%. This was primarily because PPSAs' implementation was affected by the COVID-19 Pandemic. Hence, the MPOC decided to conduct an updating to reprogram the remaining 2020 LPOPS fund and make some adjustments on the 2021 and 2022 PPSAs of the Plan.
Mayor Abulog emphasized the need to realign the unspent budget to fund the most urgent and relevant peace and order and public safety PPSAs. Other functionaries in attendance were Municipal Administrator, COP-PNP, Battalion Commander-AFP, MFM-BFP, MENRO, MSWDO, DepEd District Supervisors, DOH Representative, and MARPO. MLGOO Rena L. Naguita presented the overview of the activity and provided inputs on LPOPS Updating.
The MPOC Secretariat consolidated the outputs for approval by the MPOC. The LPOPS is a three-year, term-based plan which shall be incorporated in the Comprehensive Development Plan (CDP) of the local government unit. Per COA, DBM,  DILG, Governance Commission for GOCCs and DND JMC # 2015-01, Peace and Order Program of the LPOPS Plan shall be the basis in computing the ceiling or allowable  amount of the Confidential Fund allocation.
By LGOO V Emmylou P. Burias
With report from LGOO V Archie Rose Vasquez & MLGOO Rena Naguita
Details

Published: 28 July 2020