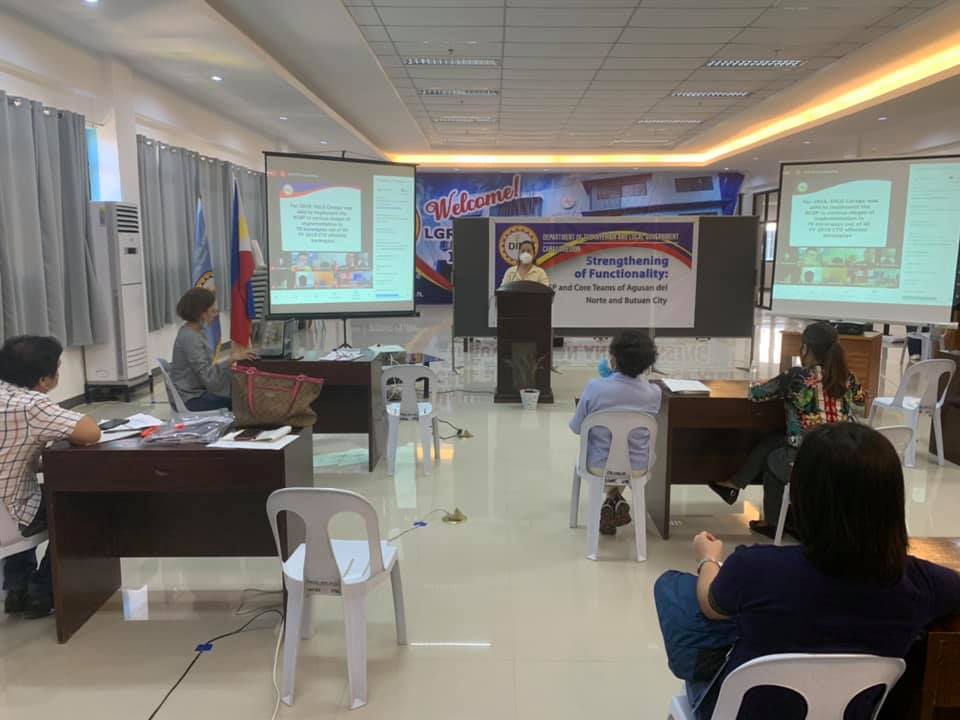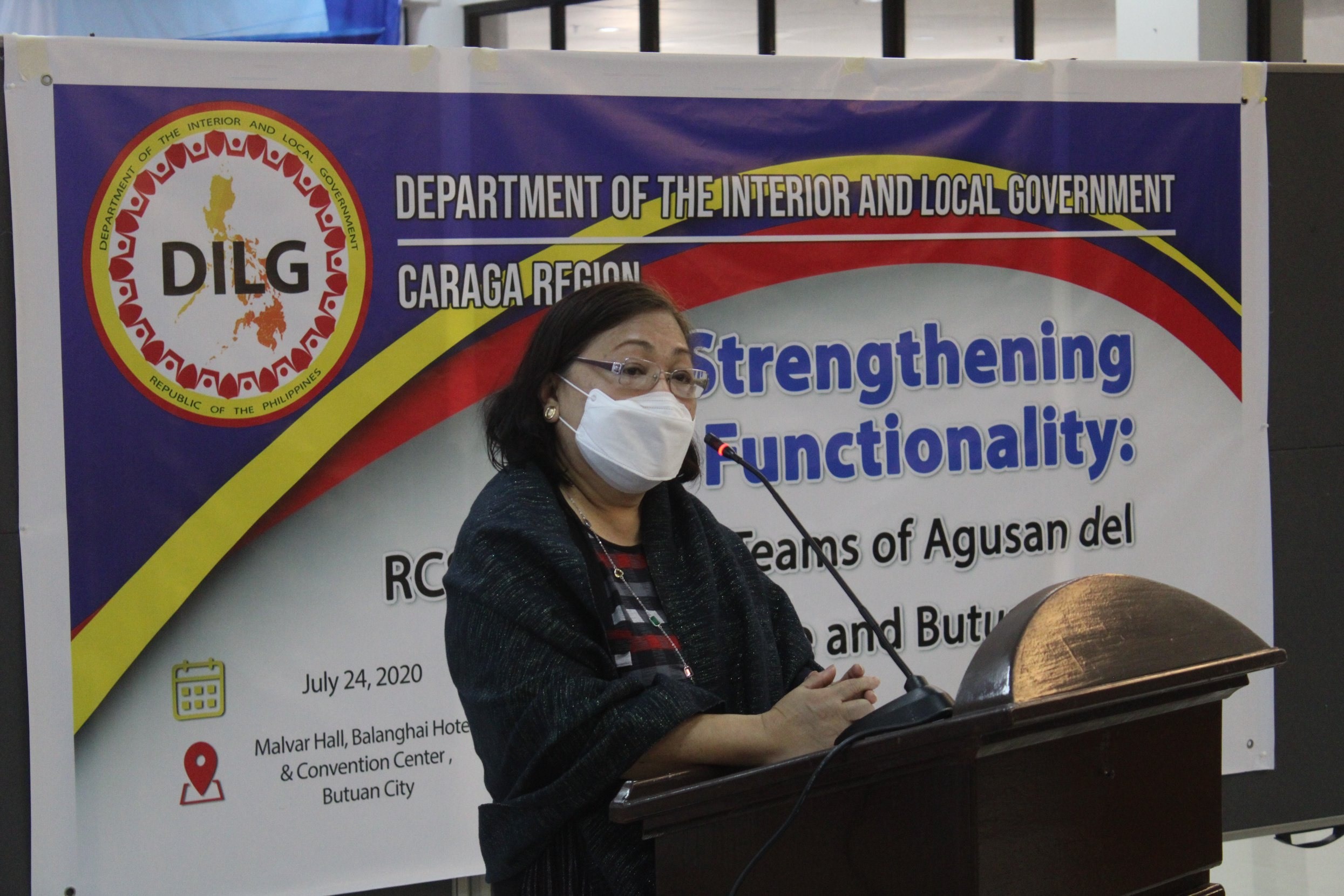 As the RTF-ELCAC, with DILG Caraga as the TWG Chair and Head Secretariat, sustains its efforts to ensure that peace and development interventions are upheld amid the health crisis as directed by the Cabinet Officer for Regional Development and Security, Cabinet Secretary Karlo Nograles, the local government units (LGUs) of the region were strengthened in preparation for the implementation of the remedial measures of the Retooled Community Support Program (RCSP) during the conduct of Strengthening of Functionality: RCSP Team and Core Team Operationalization on July 23, 2020 held in DILG Caraga LGRRC, Doongan, Butuan City and broadcasted via Google Meet to allow the participants outside of Butuan to join.
Members of the RCSP Teams (headed by the Local Chief Executive) and members of the RCSP Core Teams (headed by the City/Municipal Local Government Operations Officer) of the LGUs encompassing the 187 priority barangays were apprised of the composition, roles and responsibilities of the different members of the RCSP Team and Core Teams.  This, in particular, ushered understanding of the different duties of the members of the team and was a great help in the furtherance of a more concerted efforts towards building sustainable peace in communities.
Likewise, the eight pillars of positive peace was thoroughly discussed to the participants to emphasize the importance of imbibing peace that is not just defined by the absence of violence, but by the continuous development and empowerment of all sectors of the community.
"As the region pushes through the challenges of the new normal, DILG Caraga will continue to work hard on ensuring that our peacebuilding initiatives will not be left behind because the CTGs are also taking advantage of the current situation to reinforce their violent agenda. Hence, we are capacitating our LGUs on this regard to secure the peaceful and progressive future of our region," DILG Caraga Regional Director Lilibeth A. Famacion impressed.
The activity ended with a session for commitment setting, action planning and presentation of catch-up plans.  DILG Caraga was able to get the commitment of all stakeholders to continue implementing all the activities relative to RCSP (especially the non-negotiable ones) amidst the pandemic.
By LGOO II Estela Marie M. Vallespin 
Details

Published: 28 July 2020