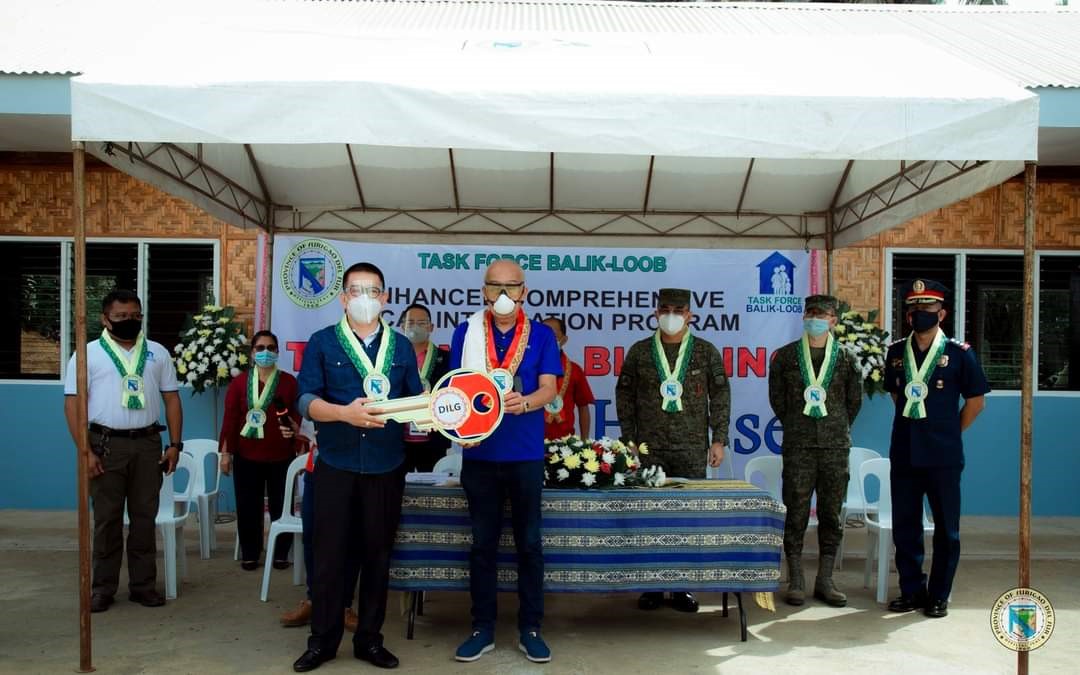 PD Pedrito P. Alacaba (left) with Governor Alexander T. Pimentel (right) during the official turn-over of the key of responsibility for the management and operationalization of the Halfway house with the continued supervision of the Department of the Interior and Local Government (DILG).
During the 4th RTF-ELCAC meeting in Bayugan City, Agusan del Sur on January 23, 2020, the halfway houses of the Provinces of Agusan del Sur and Surigao del Norte were ceremoniously unveiled by the RTF-ELCAC led by Cabinet Secretary Karlo Nograles.
Then, on September 15, 2020, the halfway house of the Province of Surigao del Sur located in Barangay Dayoan, Tago Surigao del Sur with two (2) separate quarters for male and female and with sixty (60) individual capacity was officially turned over by DILG Caraga Regional Director Lilibeth A. Famacion, duly represented by Provincial Director Pedrito P. Alacaba of Surigao del Sur, to Governor Alexander T. Pimentel. The facility, like the previously unveiled houses, was funded under the Enhanced Comprehensive Local integration Program (ECLIP) amounting to Five Million Pesos (PhP 5,000,000.00) purposely to support the government's thrust to eradicate armed conflict or insurgency in the country. ECLIP was designed to provide not just financial assistance to former rebels but also to provide them transitional shelters thru the construction of halfway houses.
Quoting from the handbook of TFBL titled "Turning a House into a Home", DILG Secretary Eduardo M. Año once remarked, "Former rebels are risking everything by surrendering and we want to make sure that the government is there every step of the way in their journey towards healing and reintegration in the society. Halfway houses are where their new life begins."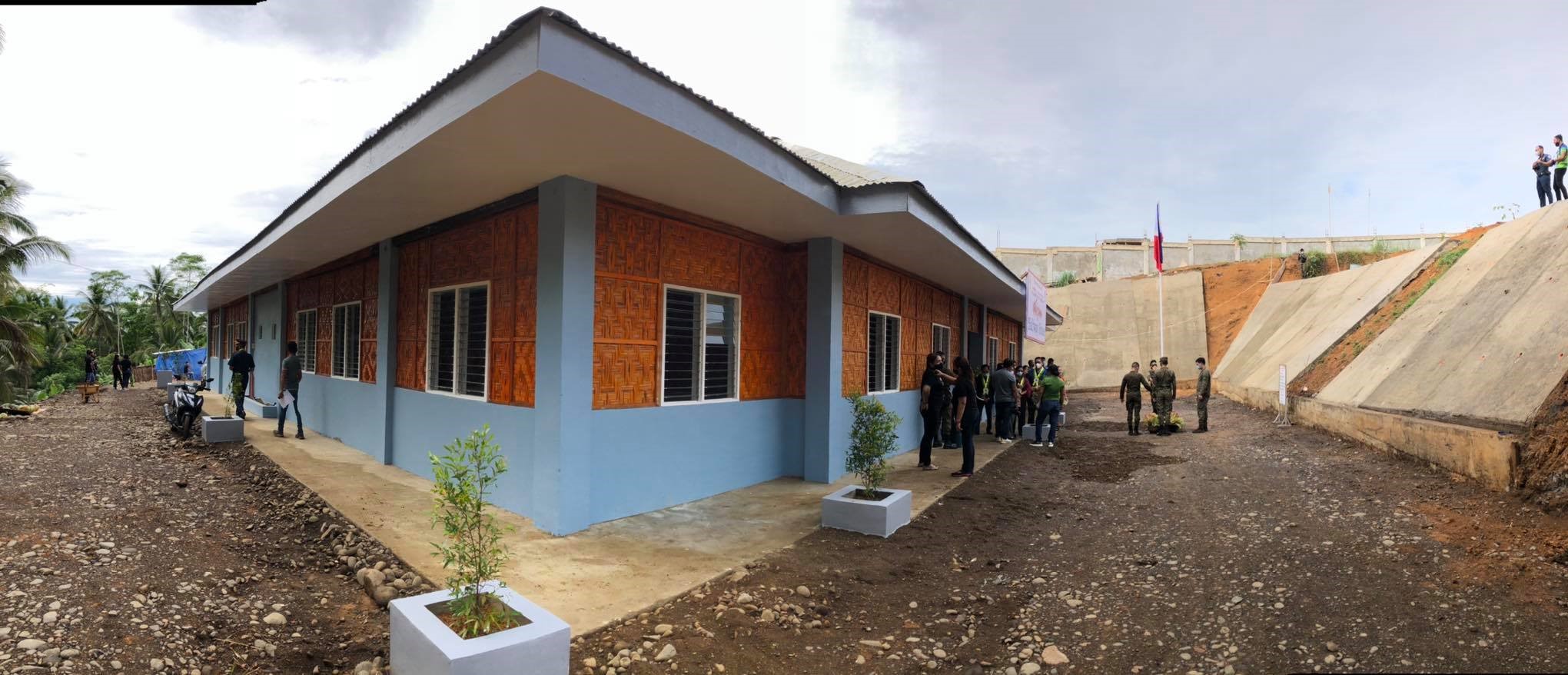 Corner view of the Halfway house
On the same day, an awarding of financial assistance to 111 ECLIP beneficiaries was also conducted which includes the Immediate assistance of PhP 15,000.00, Livelihood Assistance PhP 50,000.00, Reintegration Assistance PhP 21,000.00 and firearms remuneration depending on the evaluated cost of their surrendered firearms which totals to Eight Million Two Hundred Eighty-Five Thousand Pesos (PhP 8,285,000.00). On top of these benefits, other government line agencies also gave different forms of assistance, to wit:
Department of Social Welfare and Development
           - Outright cash assistance of Ten Thousand Pesos (PhP 10,000.00)
           -  2 Family Food Packs
           -  1 Hygiene Kit
           -  1 Sleeping Kit
Department of Health
           -  Hygiene Kits
           -  Rubber Boots
           - Drugs and Medicines
Department of Agriculture
            - Distributed 452 pouches of assorted vegetable seed amounting to PhP 31,640.00
Technical Education and Skills Development Authority
            - Offered Scholarship Commitment for all FRs who surrendered divided into these slots: (1) 64 slots for Driving Course worth 7,750.80 per student; (2) 23 slots for Tailoring NC2 worth 11,115.80 per student; and (3) 25 slots for Electrical Installation and Maintenance worth 11,515.80 per student which totals to One Million Thirty-Nine thousand Six Hundred Nine and sixty centavos (PhP 1,309,609.60). They also offered free training, free assessment, free training support funds depending on the number of days, free internet allowance worth Five Hundred Pesos (PhP 500) and free one year coverage for accident insurance from GSIS.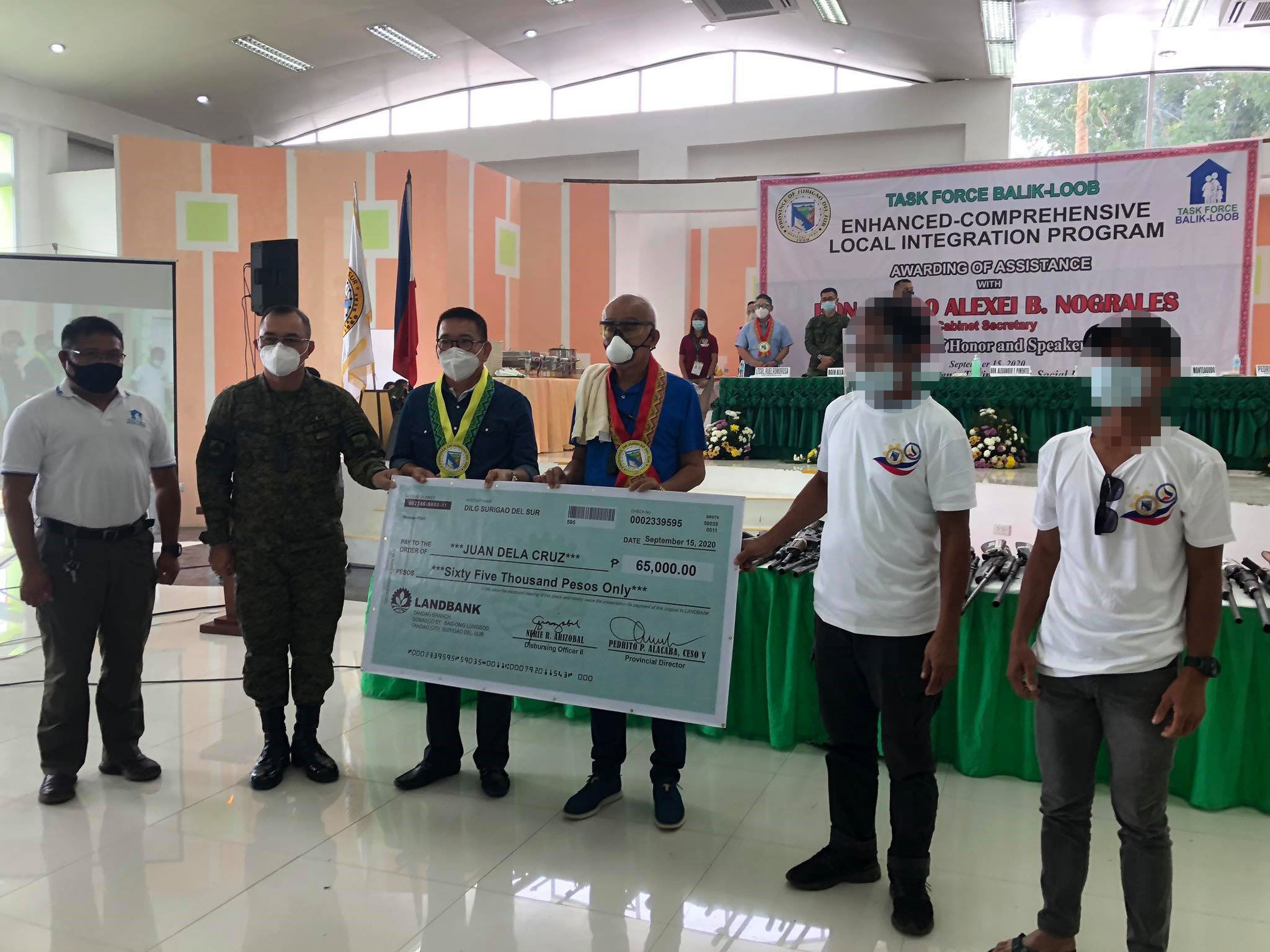 Awarding of checks to Former Rebels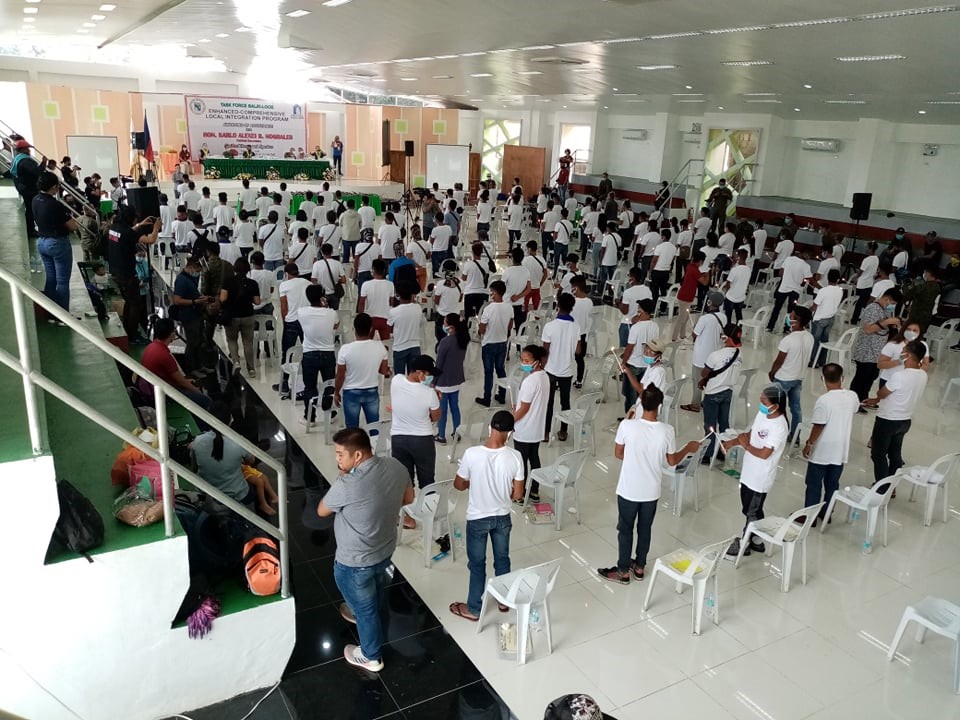 Crowd Shot of the 111 Former Rebels who received their cash and goods assistance from the ECLIP and other government line agencies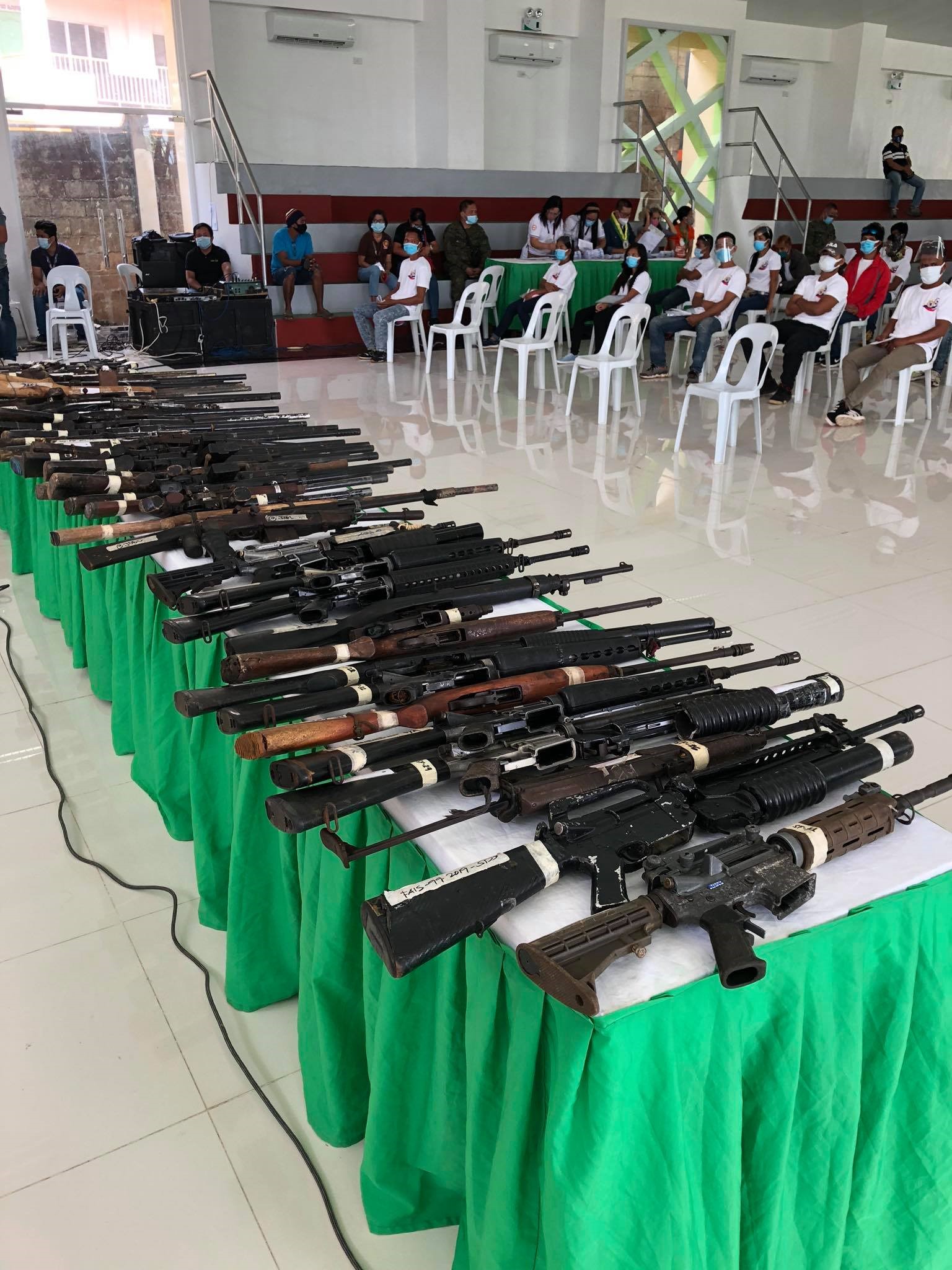 Photo Documentation of the remunerated firearms being surrendered by the Former Rebels.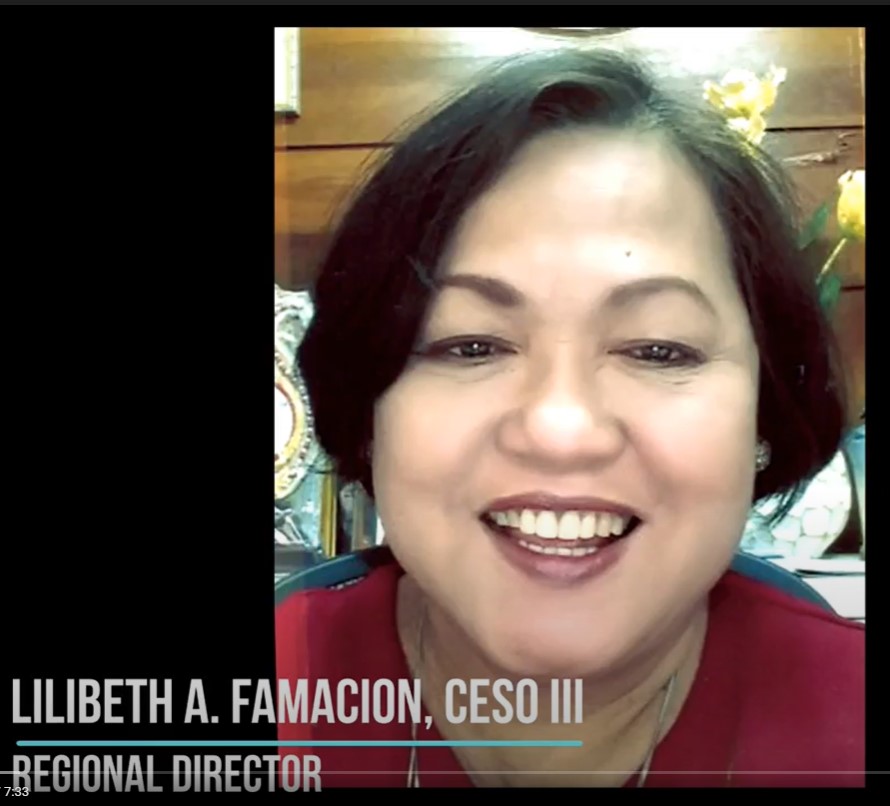 RD Lilibeth A. Famacion of DILG Caraga also highlighted on her message that, the 2020 budget for ECLIP has already been exhausted and that the government is doing its best to sustain and hopefully provide assistance to FRs who are yet to surrender until December 2020. She also asked the FRs to make sure that the assistance that they received from all government line agencies will be treasured and used judiciously especially during this hard times for them to have a sustainable livelihood.
On the other hand, Secretary Karlo Alexei B. Nograles, Cabinet Officer for Regional Development and Security (CORDS) Caraga gave a video message in which he congratulated the Province of Surigao del Sur for the unveiling of its halfway house for FRs and for awarding them various forms of assistance under the Task Force Balik-Loob Enhanced Comprehensive Local Integration Program (ECLIP). CabSec Nograles also expressed that he's honored to work with Caraga as its CORDS.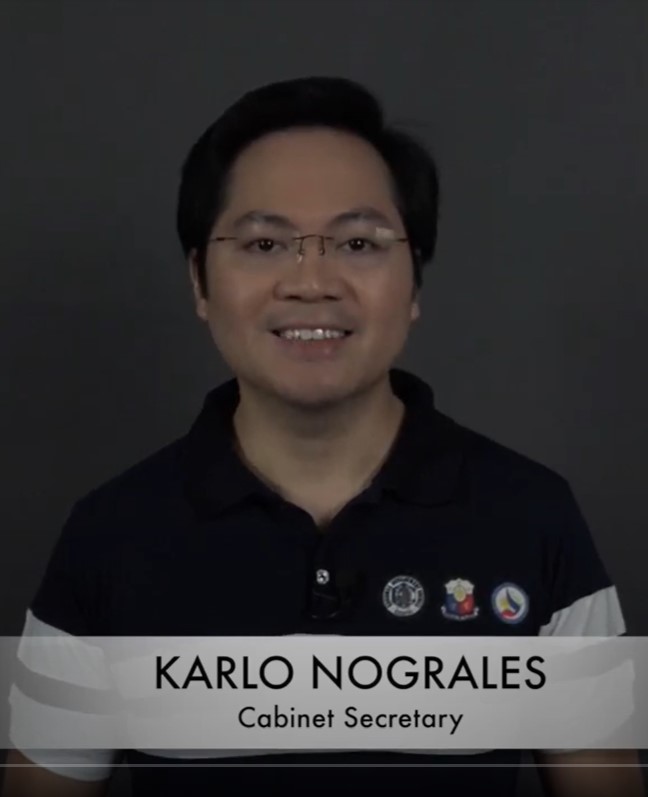 "Tanang paningkamut ug tinguha dinhi sa Caraga Region masulti naku nga tinuod nga mahinungdanun, ug makahuluganun. Ang nagpadayung operasyon nagpamatuod nga nagmalampuson kita. Nasayran na nato ang mga Peace and Development Zones kay angay hatagan ug tukmang atensyon sa atong gobyerno na makabot ang kalambuan ug kalinaw. Altogether, let us press on and continue to harmonize our efforts at all levels to ultimately end local communist armed conflict for the success of local implementation of EO 70.", he said.
Indeed, the successful conduct of this activity proves that the health crisis is not stopping the Caraga RTF-ELCAC in pursuing the fight against local armed conflict, but is rather motivating the Task Force to strengthen its efforts in securing inclusive and sustainable peace and development for all Caraganons.
By LGOO II Jhofunny M. Tampepe
Details

Published: 23 September 2020